Savings of up to 20% with Thomson Ski
You know the ski season's almost upon us when the ski brochures start dropping through the letter box…
One of the first to arrive is Thomson Ski's 2012/13 brochure and, what's more, it's packed with value-for-money family packages. 
There are skiing and boarding holidays to a total of 74 resorts in ten countries across Europe, USA and Canada, as well as holidays appealing to non-skiers – from ice-karting and dog-sledging in Finland to Christmas markets in Austria. 
Thomson Ski is also is offering plenty of special deals for early birds including a 20% discount on pre-booked lift passes and ski/board hire or ski carriage (offer valid until 5 September).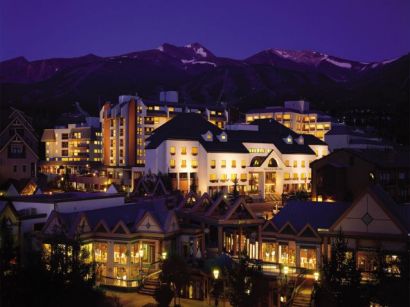 Other excellent launch offers include:
– up to £230 off per person and free breakfast in some hotels in North America, including The Village in Breckenridge, Colorado (book by 1 November)
– free hotel credit in selected French hotels (worth up to €150pp) to spend in the hotel bar or restaurant (book by 30 November)
– half-price hotel credit in selected Italian hotels. 
As well as excellent value-for-money holidays, Thomson prides itself on its family-friendly accommodation, ski school and wide range of childcare facilities.  Many chalets offer family-friendly room options, and some hotels (in France, Austria, Italy and Slovenia) have in-house child-care.  
The childcare options include:
Crystal Pepi Penguin Clubs in nine resorts for children aged from 6 months to 4 years. Here, qualified childcare staff look after babies and infants for 6 half or full-day supervision, with or without lunch. Prices from £275 for six full days.
Whizz Kids Clubs in seven resorts for 4 to 11 year olds with three different choices of childcare for non-skiing children including lunch and lunchtime supervision. Prices from £255 for six full days.
Whizzclusive in seven resorts for3/4/5to 11 year olds. Includes six days morning ski school, drop off/pick up, lunch and afternoon care. Prices from £325.
There's also a private nanny service available in a wide choice of resorts in France (from £499 for five days 08:30-17:00 plus 1 night babysitting); Snuggle & Pyjama Club in three resorts (including quiet play and bedtime stories and, for older children, games, quizzes and movies). This is free with full day child care, six times a week.
If you're looking to keep costs low, there are hundreds of early-booking deals and kids-go-free offers on every departure date; and One Parent Savers with big discounts too.  Other packages come with special Snow Saver kids offers, including free lift passes in some resorts; and free helmets if you pre-book your ski gear.  The free child places apply to 2-11 year olds in hotels and chalets and for 2-15 year olds in apartments, travelling on charter flights, Eurostar and ferries (Ts & Cs apply).  But hurry, as the free places sell out rapidly!
Finally, Thomson is also offering two new flight routes, making family ski holidays so much more accessible and straight-forward, if you don't live near one of the big national hubs.  You can now fly Thomson from Liverpool to Salzburg (for Austrian and Slovenian resorts) and from Leeds Bradford to Geneva (for Swiss and French resorts).
For further information or for holiday bookings, click here.