Pure Altitude Spa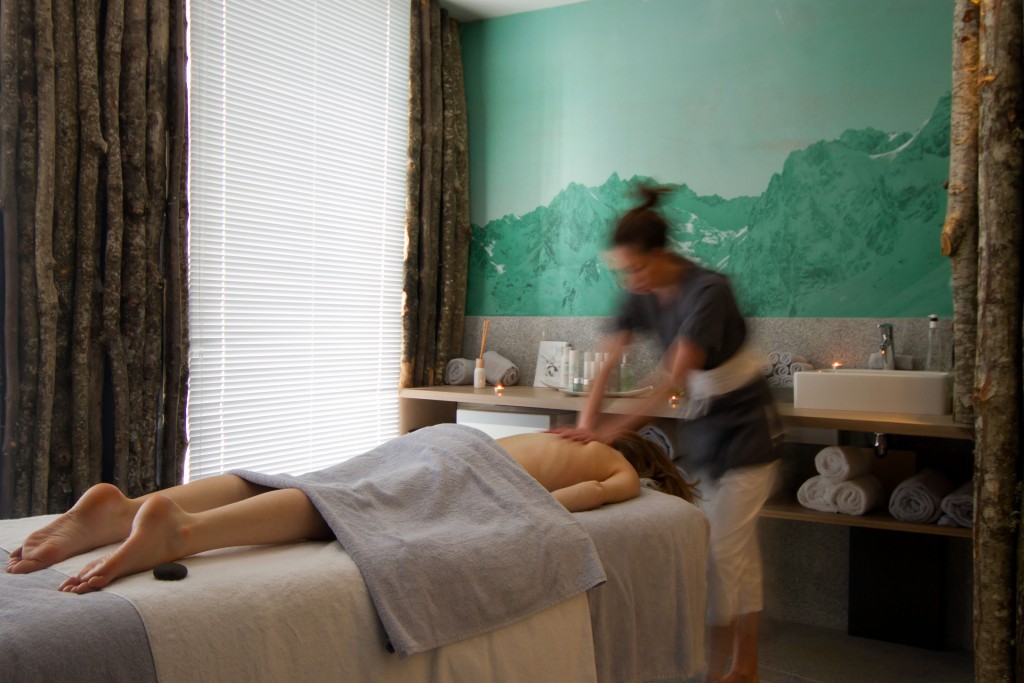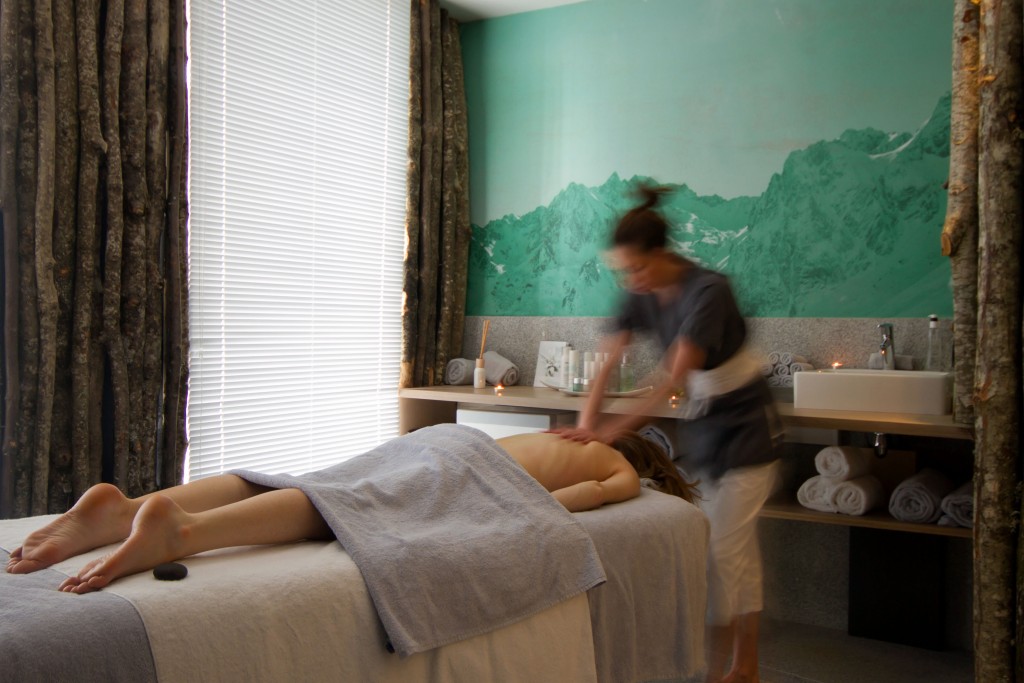 All mothers need pampering… Fact!
… and there's no better opportunity for some quality R&R than when you're away on holiday.  That's why the team at FamilySkiNews.com have been scouring the Alps for their top spa destinations.
One of our favourites is the Pure Altitude Spa, cocooned in the basement of the new Altapura Hotel in the French resort of Val Thorens.  The hotel is officially the highest five-star hotel in Europe.  For a five-star, we found it surprisingly family-friendly, as you will see in our earlier review here.
Dubbed the 'best new hotel in the world' in a Conde Nast survey and situated right on the edge of the slopes, the contemporary Altapura 'ski palace' is snug, tranquil and intimate.  Its roaring log fires, fur throws, slouchy sofas and wood-clad walls provide a perfect foil to the cutting-edge 'Nordic chic' design.
But it is the spacious 'Pure Altitude' thermal spa which really caught our attention.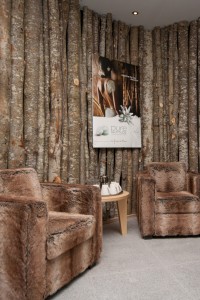 The inviting treatment rooms are candle-lit, bathed in soothing alpine fragrance and clad in entire trunks of birch to provide a unique 'at-one-with-nature' environment.
Many of the treatments use Pure Altitude signature products, based on plant extracts with rare active ingredients from over 50 mountain plants which have anti-oxidant and re-mineralising properties.
The spa menu includes such treats as hot stones; Thai and Ayurvedic massages; 'cristeaux de neige' (snow crystal) body scrubs and pink-clay wraps.
To sooth aching muscles after skiing we recommend the "ice treatment" (with hot and cold stones followed by a cryogenic wrap),; and the "energetique des Alpes" ritual – a fully body massage with linen bags full of mineral salts and mountain plants.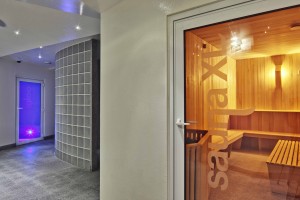 As well as a sleek indoor/outdoor pool and Jacuzzi zone, you also can enjoy the benefits of the 'Nordic Spiral' which alternates relaxation areas of dry and wet heat in the large sauna, hammam, tepidarium and finally the state-of-the-art 'igloo' – a crushed ice fountain for a frozen-snow rubdown.   
Our cowardly Content Editor decided to give the igloo a miss, opting for the Pure Altitude signature 'Candle Ritual' treatment instead! 
This sumptuous and deeply nourishing full body massage, using warm, snowflower-scented candle oil, was an ideal treat for stressed winter skin and an indulgent, rare break from the kids too. 
"It would be so easy to spend all day in the spa and never even reach the slopes!" she remarked afterwards. 
"Truly blissful, and the perfect end to a long, energetic day on the piste."