Prince William and the Duchess of Cambridge ski in Méribel
Prince William and Kate Middleton have been spotted skiing in the resort of Méribel in the Trois Vallées, together with Carol and Michael Middleton, parents of the Duchess of Cambridge, sister Pippa and brother James.  
Prince William joined the family holiday, having just completed a 6-week stint in the Falklands last week as a RAF Search and Rescue helicopter pilot. 
A fellow skier reported: "They were all sitting together in an alpine restaurant halfway up the mountain and looked very happy and relaxed."
The news comes as a surprise to us here at FamilySkiNews.com, following our report earlier this season on the Royal Family's tradition of skiing, and how Prince William and his wife had allegedly decided not to ski this season as they considered it insensitive to be seen to be spending lavishly when there was a credit crunch at home.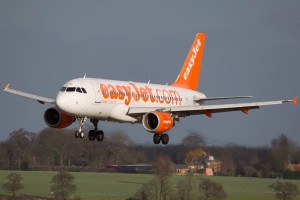 Perhaps that's why they flew home on Sunday on budget airline EasyJet!
Exclusive pictures of the royal couple enjoying their alpine break can be seen on this week's issue of Hello! Magazine.