Overcrowding on Everest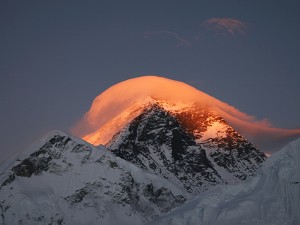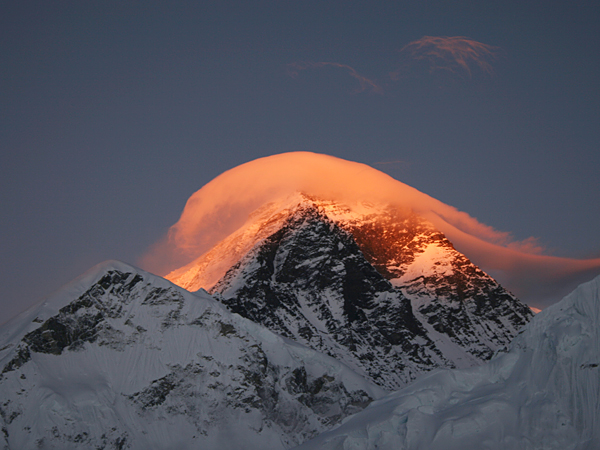 This year has been one of the busiest seasons ever at Everest base camp, and a record number of people reached the summit. 
Now the climbing season has officially ended, FamilySkiNews.com reflects on what has been a controversial few weeks.
There have been 240 successful summits in total, in a season which traditionally runs from the second week of May until early June.  This year it was marked by extremely cold and unpredictable weather.   
A staggering 150 climbers reached the summit on one day alone in late May, despite warnings of a possible bottleneck in the death zone (over 8,000m).  Indeed, of the 208 people who tried to reach the peak that day, four people died as the weather closed in.  It is recommended, for survival reasons, that you shouldn't be on the summit after11am, but some climbers that day were still scaling the mountain after 2pm.  Over-crowding was given as a contributory factor in their deaths, as they had to wait some time for their summit push.   
Indeed, 2012 will go down in history as one of the deadliest seasons on record, with 10 deaths in total either on Everest or by injuries sustained on Everest.  To put this into perspective, the deadliest year to date on the mountain was 1995, when 15 climbers died; 11 perished in 2006. 
With such significantly-increased climber traffic this season, there have been too many helicopter evacuations to count, with multiple flights each day, according to the team at the Everest Emergency Room (EER), a makeshift clinic at Basecamp.  Just three weeks into the season, the EER had already seen 220 patients and overseen around a dozen helicopter rescues – that's more evacuations than in all of 2011. 
The main illnesses seen at the EER were AMS (acute mountain sickness), HAPE (high-altitude pulmonary edema), HACE (high-altitude cerebral edema), high altitude cough (locally known as 'Khumbu' cough), viral respiratory infections, gastritis and infectious gastritis.   
This recent influx of climber-tourists on Mount Everest has also led to an increase in litter (mostly oxygen tanks, ropes, tents and other equipment) and human waste being left behind on Nepal's sacred mountain.  Although we have no figures as yet for this season, last year a team of mountaineers, led by a veteran Sherpa guide, removed 8-10 tonnes of waste from the country's national treasure in an ambitious on-going project called "Saving Mount Everest 2011-2012".