New ski trade show announced for October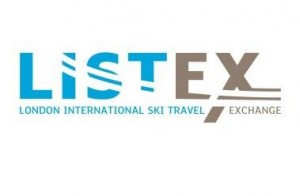 This month a new trade networking event based around the ski market is launching in London.  The London International Ski Travel Exchange, or LISTEX, will be held at London's Rowing Club, Putney on 29 and 30 October.
Co-Founder and Director of LISTEX, James Gambrill, commented: "We are hugely excited to be launching LISTEX in 2012, a year when the eyes of the world are on London. This is the very first trade specific event for the ski industry in the UK, which remains a key international market for the majority of overseas resorts. LISTEX aims to offer a deeper insight into the UK ski market, to the benefit of all."
The two days will bring together key players from the ski industry – including tour operators, resorts, ski schools and hotels – with the media to share the latest news and key stories for the forthcoming winter season.  There will also be special forums with key industry speakers discussing the most pressing issues facing the snow travel trade at present. 
FamilySkiNews.com will be there to prepare for the winter ahead, and to report on all the latest family snowsport news and offers for you.     
The launch of LISTEX comes only weeks after the main London Ski & Snowboard Show announced it will recognise the snowsports trade this year with its very own awards ceremony, as we reported here. 
The Ski & Snowboard Show is on at Earl's Court from 31 October until 4 November.  Held over half-term, it's always huge fun and this year it's being described as "the ultimate day out for all wintersports fans".  You can read FamilySkiNews.com's summary of what's on at the show for all the family here.