New National Geographic book on Switzerland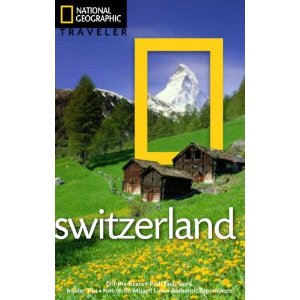 When our content editor, Teresa Fisher, is not skiing, she's out researching and writing guidebooks… often to alpine destinations. 
Her latest book – National Geographic Traveler Switzerland – has just been published and it is now in the bookshops this week.  A beautiful and authoritative guide, it covers everything a visitor (or indeed an armchair traveller) needs to know about Switzerland.  It is full of beautiful images and plenty of insider tips including, of course, the best places to go skiing.    
Teresa is a prolific guidebook author, travel writer and photographer.  She is also a National Geographic Expert for National Geographic Expeditions and will be joining their 'Swiss Alpine Family Adventure' this July as the local expert and guest lecturer.  
This thrilling trip travels through some of the nation's most grandiose countryside from Zermatt to St Moritz, and its activities (which include mountain hiking, glacier walking, cheese making and a ride on the celebrated Glacier Express train) is designed for explorers of all ages.  Why not come along and join her?  You can find out more about the 'Swiss Alpine Family Adventure' expedition here.
Click here to find some of Teresa's other guidebooks to Switzerland, together with a wide range of European destinations.