New awards for skiing and boarding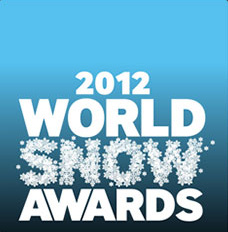 This year sees the launch of the World Snow Awards, a new annual awards scheme to celebrate the very best in the world of skiing and snowboarding. 
They will be presented to resorts, companies and individuals in 25 categories including best European and North American resorts, ski and snowboard brands, and specialist and mainstream tour operators.
The awards are being launched by VOS Media, the company behind Daily Mail Ski and Snowboard magazine and the Ski and Snowboard Show. 
Olympic skiers Martin and Graham Bell will head up the judging panel, alongside Graham's co-presenter on BBC's Ski Sunday, Ed Leigh; editor of Where to Ski & Snowboard, Dave Watts; and numerous other leading lights of the British snow-sporting world.  
Martin Bell commented: "Winter sports have come on in leaps and bounds since I competed, and the World Snow Awards will help raise the standard for everyone involved in skiing or snowboarding."
The winners will be announced during on Friday 2 November at the annual Ski and Snowboard Show in Earls Court in London (31 October-4 November). The event will form the centrepiece of Daily Mail Ski and Snowboard magazine's 25th anniversary.  
Nick Miller, Chairman of VOS Media and publisher of Daily Mail Ski And Snowboard remarked: "The ski and snowboard world is one of the most vibrant and innovative sectors of the travel industry, the World Snow Awards will help highlight those who go that extra mile and lead the way for the rest of us."
"I'm proud to help bring these awards to London for the first time, especially as Ski & Snowboard celebrates its 25th year as the UK's leading snowsports publication."