Ice Age at Verbier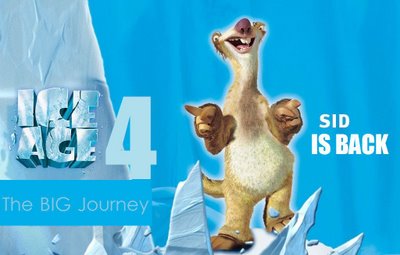 Twentieth Century Fox has announced that the latest Ice Age film – "Ice Age 4" – is scheduled to hit 3D and 2D cinema screens on 13 July. 
In the meantime, visitors to Verbier can get a sneak preview of the forthcoming movie, featuring all the usual favourite characters – Manny the mammoth, Sid the sloth, Diego the saber-toothed tiger and Scrat the squirrel rat – in the resort's Centre Culturel du Hameau. 
Admission is free and the exhibition is open Wednesdays-Sundays from 1-8pm until 26 February.