Four medals for Team GB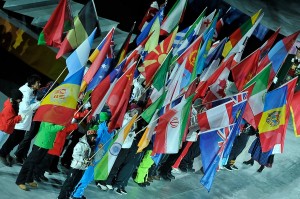 The inaugural Winter Youth Olympic Games has come to a close with a spectacular Closing Ceremony. Following 10 days of competition between 1,000 young athletes representing over 60 countries, team GB are coming home with 2 silver medals and one gold.
British medal glory went to Jack Burrows and Aydin Djemal, who won gold and silver in the short track speed skating 3,000m mixed nation team relay on Saturday. On the final day of competition, 2-person bobsleigh team Mica Mc Neill and Jazmin Sawyers clinched a second silver medal.
Team GB Chef de Mission Sir Clive Woodward said "The Winter Youth Olympic Games have provided a fantastic learning experience for Team GB's 24 athletes. Over the past nine days, they have competed with great spirit, determination and talent to achieve their personal best."
Some of the sports at the Innsbruck games – including women's ski jumping, ski half-pipe and snowboard slopestyle – were new to the Olympic agenda. After their success here, they will now be included in the programme for the next Winter Olympic Games in 2014, which will take place at Sochi in Russia.
At the Closing Ceremony, International Olympic Committee President Jacques Rogge praised the competitors, declaring "You are role models for your generation. You have started something special in Innsbruck". He later summed up the event: "By all measures, the first Winter Youth Olympic Games exceeded all expectations and established a solid foundation for future Youth Games".
The next Winter Youth Olympics will be held in Lillehammer, Norway in 2016.