Facebook friends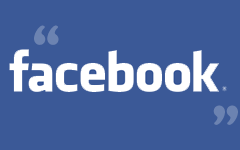 They say that Social Media is the new way of doing business, and that Facebook is one of the most effective marketing tools.  As a consequence, in recent months, many ski resorts have been working hard on their social networking. 
More than a thousand ski resorts now have Facebook pages, and several have now exceeded the 100,000 Facebook 'friends' mark. 
The first to achieve a fan base in excess of 100,000, according to SkiReports.com, was California's Mammoth Mountain, earlier this year.  But now, a report this week by skiinfo.com has found that Mammoth has been overtaken by its neighbour, Heavenly.  Hot on its heels is Vail, and Whistler in Canada.  These four are the only resorts currently with a fan base in excess of 100,000. 
The top ten most popular Facebook resorts have all passed the 50,000 fan mark.  Seven of them are in North America; five of which are Vail Resorts (Heavenly, Beaver Creek, Keystone, Breckenridge and Northstar).
Only two European resort manages to squeeze into the top ten: the French resort of Mégeve at number 5, and Grandvalira in Andorra at number 10.  
Surprisingly, many resorts have made little use of social networking, including some of the big names in European skiing are lagging behind: Zermatt has just 14,000 followers; St Anton has around 12,000; St Moritz just 7,400; and Verbier less than 5,000 at the time of writing. 
Here at FamilySkiNews.com, we have a relatively new Facebook page, which is growing in popularity week by week.  Come and 'like' us by clicking here. However, we concentrate our main efforts on our FamilySkiNews.com website, covering all the latest news from the mountains worldwide… especially if it relates to families.
Here are the Top Twenty 'Facebook Fan' Resorts, published by skiinfo.com this week:
1 Heavenly, USA (122.291 likes) facebook.com/heavenlymountain
2 Mammoth Mountain, USA (117,247 likes) facebook.com/MammothMTN
3 Vail, USA (112,855) facebook.com/vailmtn
4 Whistler, Canada (105,601) facebook.com/whistlerblackcomb
5 Megeve, France (80,712) facebook.com/megeve
6 Breckenbridge, USA (79,896) facebook.com/Breckenridge
7 Valle Nevado, Chile (78,385) facebook.com/Valle-Nevado-Ski-Resort
8 Jackson Hole, USA (75,632) facebook.com/jacksonhole
9 Keystone, USA (65,019) facebook.com/keystone
10 Grandvalira, Andorra (57,997) facebook.com/Grandvalira 
11 Northstar at Tahoe, USA (54,692) facebook.com/northstar
12 Saalbach Hinterglemm, Austria (52,195) facebook.com/saalbachhinterglemm
13 Vallnord, Andorra (49,480) facebook.com/vallnord
14 Mountain High, USA (46,392) facebook.com/mthigh
15 Squaw Valley, USA (44,562) facebook.com/squawvalley
16 Beaver Creek, USA (43,375) facebook.com/beavercreek
17 Are, Sweden (37,519) facebook.com/skistarare
18 Bukovel, Ukraine (37,509) facebook.com/bukovel
19 Sun Valley, USA (36,815) facebook.com/sunvalley
20 Ischgl, Austria (36,813) facebook.com/paznaun.ischgl
(Click here to see skiinfo.co.uk's full Top 30 list.)