End of season celebrations in Norway
Many resorts across Scandinavia are still enjoying some fine spring skiing. 
Indeed, just ten days ago, when we visited Beitostølen in Norway, it was snowing quite heavily and the resort was looking forward to skiing until May.
Spring is the time for some of snowsports' biggest events in the Nordic calendar, thanks to the excellent snow quality and reliable cover in the main resorts.  
We were out in Norway with Crystal Ski to enjoy the celebrations for Beitostølen's 50th annual Ridder Week (the world's largest competition for disabled skiers) – a week of training and competition, which climaxed in the Ridderrennen, a tough 25km cross-country race for around 500 competitors of varying physical, mental and visual disabilities.
Last weekend (17-21 April), the third annual Donald Duck Winter Games took place at the Hemsedal Skisenter –Norway's largest devoted children's area.  This is one of Scandinavia's largest alpine events for youngsters, with around 800 snow-loving children, regardless of age and ability, taking part in a free weekend of family fun, games, alpine activities and racing. 
Here's a taster of last year's event:
It's a great training ground for eager downhill skiers and budding World Cup youngsters.  Also, with its various snow competitions (snow football, snowball throwing, etc) and simple slaloms, it's an ideal way to get little ones involved on the piste, and even in the early stages of slalom racing, as this little three-year-old so capably demonstrates:
Hemsedal is open for skiing until 1 May.  It is marking the end of the season with its traditional '1 May Festival'.  Despite its name, the '1 May Festival' actually takes place on the 26-27 April – the last full weekend of the season. 
This music-and-skiing festival, with competitions and concerts on and off the slopes, promises to be a sell-out with an impressive line-up of bands at Hemsedal Skisenter, Hemsedal Alpin Lodge and Hemsen Nightclub, including The Sounds, Carpe Diem and Admiral P.  You can still ski at the weekend, but most of the 5000-plus visitors come to the resort to enjoy the party atmosphere, the live music and the spectacle of the ski and snowboard competitions. 
A word of warning though: this is NOT a quiet family weekend in the mountains!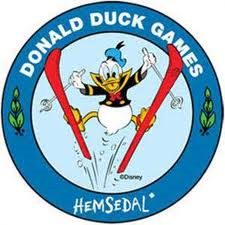 Crystal Ski is offering some excellent package deals to Hemsedal, Beitostølen and Geilo next season (2013/14).  To find out more, contact Crystal Ski on 0871 231 2256 or visit their website.

Other related stories:
Crystal Ski returns to Norway
Learn to ski with Crystal in Norway
Affordable skiing in Norway
Let there be light
What are the Northern Lights?
World's largest winter sports week for disabled skiers
Dog-sledding with an ex-Paralympian skier