Coca-Cola partners Sochi 2014 torch relay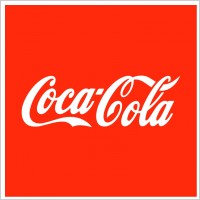 Olympic sponsor Coca-Cola have announced that they will be major sponsors for the Sochi Winter Olympic Torch Relay in 2014.
"We are delighted that Coca-Cola Company have become a partner of the Sochi 2014 Olympic Torch Relay – the longest in the history of the Olympic movement," commented Sochi 2014 President and Chief Executive, Dmitry Chernyshenko.
"Together we will make a unique and exciting project that will be remembered for years to come."
Coca-Cola has been sponsoring the Olympics since 1928 in Amsterdam.  It first supported the torch relay in 1992, and is currently sponsoring the London 2012 relay.
This will be the tenth time Coca-Cola has sponsored the torch relay.  The company is looking to develop its brand in the Russian market, where they have strong competition with their main rivals, Pepsi.  The Sochi Games relay promises to be an especially high-profile event in Olympic history.
For starters, the torch relay will be over 40,000km – the length of the earth's equator.  It will travel through each of the 83 regions of the Russian Federation, making it the longest distance the torch relay has covered in a single country in Olympic history.  It will also be nearly twice as long in duration as the London 2012 relay, lasting for 123 days from October 2013 to February 7, 2014 when the Winter Olympic Games begin.
What's more, the torch is set to travel to the bottom of Lake Baikal, the deepest lake in the world at 1,600m, situated near Irkutsk in southern Siberia.
It will also travel to the peak of Mount Elbrus – at 5,642m the highest mountain in Russia, and also one of the Seven Summits (the highest mountains on each of the seven continents).
The most spectacular plan, however, is that Sochi is hoping to take the Olympic Torch into space for the first time in Olympic history.  The Soviet Union was the first nation to send a man into space when Yuri Gagarin orbited earth in 1961.  The idea to send the torch into space was announced last July by Russian Deputy Prime Minister and Olympic Committee President, Alexander Zhukov.
"Previously the cosmic peaks of sports records were always just a metaphor but now we have the real opportunity to send the symbol of peace, friendship, unity and excellence beyond earth's frontiers, " Zhukov said.
"The torch relay is to demonstrate the character of modern Russia, its great historical and cultural achievements and the achievements of the common people."