British snub staycations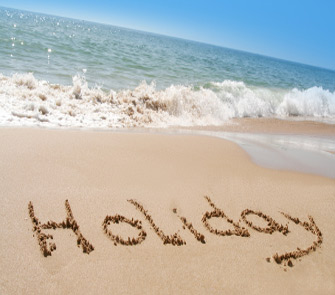 There has been a surge of bookings in the UK for summer holidays abroad.  Once again the idea of domestic holidays have been abandoned despite the latest phase of sunny weather as Brits pack their bags to escape to warmer climes. 
Even the Olympic Games, it seems, has not detered some people from jetting off to enjoy their well-deserved summer break.
Alistair Daly, Marketing Director at the popular online travel agent On the Beach commented, "With Britain focusing on the Olympics, the UK is saturated with foreign tourists. Our booking data shows that Brits have chosen to avoid these crowds and take advantage of the reduction on family holidays to many of the nations' favourite destinations… It is evident that for now, 'staycations' have taken a back seat in 2012."
If you are one of those people, keen to get away but also to avoid the 'Brits abroad' as they arrive in their droves for August bank holiday and September in the Greek isles, the Spanish Costas or the Balearics, why not head for the mountains instead for a reinvigorating break.
The late summer season and autumn in the Alps is about so much more than skiing and makes a perfect destination for an active family holiday. There's walking, mountain biking, rafting, tennis, sailing, canyoning, golf, paragliding and many more fun activities, not to mention all the glorious autumnal colours.  You can see our Top 10 tips for hiking with kids here.
Some of the FamilySkiNews.com team have been enjoying an action-packed family holiday in the majestic Swiss mountain town of Pontresina (near St Moritz), enjoying cycling and hiking in the sunshine, and even trying out the very latest craze to hit the Alps.  Click back soon to find out more!