A right royal assortment
Here at FamilySkiNews.com we're huge fans of Biscuiteer's exquisite hand-made and lovingly hand-iced biscuits, which we reported on in our 'Too good to dunk' story here.
Our favourite, unsurprisingly, is the Après Ski tin: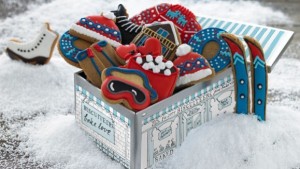 However, we can't let this weekend go by without telling you about their amazing Jubilee tin to celebrate the Queen's 60 years on the throne (we especially love the iced corgis):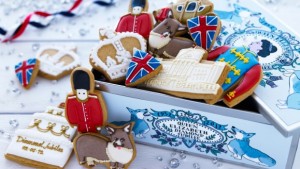 Or their Royal Gingerbread collection:
A Jubilee tin contains up to 16 handmade biscuits and costs £40 (plus postage and packaging). The 'Jolly Gingers' cost £6-9.   All are available online from http://www.biscuiteers.com/.
Pricey, admittedly, but the Jubilee is a once-in-a-lifetime experience and, quite frankly, no street party is complete without these delicious biscuits!