The SKI's the limit
The UK ski-flight market is becoming more competitive for the 2012/13 ski season. 
This is excellent news for people who travel independently for their ski holidays. After all, the more competition, the lower the prices.
There are also many more flight options out of regional airports.
Following Monarch's announcement of 10 new routes to ski areas for next winter, which FamilySkiNews recently reported here, the airline Jet2.com has just put its winter 2012/13 flights on sale.
They have added four new routes:
Manchester – Grenoble (twice weekly from 16 December-14 April)
Leeds Bradford – Grenoble (weekly from 16 December-14 April)
East Midlands – Chambery (weekly from 15 December-14 April)
East Midlands – Geneva (weekly from 15 December-14 April)
These itineraries have been added to these continuing routes: Edinburgh to Salzburg and Chambery Newcastle to Chambery Belfast to Geneva Leeds Bradford to Salzburg, Chambery, Geneva and Barcelona Manchester to Chambery, Geneva, Grenoble and Salzburg.
Despite the demise of Midlands-based airline bmiBaby, the opportunity to go skiing from a regional airport has never looked better.
As Steve Heapy, Chief Commercial Officer of Jet2.com said: "We take price in being a ski-friendly airline. We want to bring continuity to local skiers who still want the convenience of a snow escape direct from their local airport.  We take pride in being a ski-friendly airline providing unrivalled access to Europe's finest ski resorts."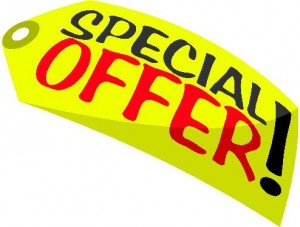 Jet2.com also have several features that set them apart from other operators: they include a generous 22km baggage allowance, plus early morning flight times – so eager skiers can hit the slopes the same day you arrive.
Flights are currently on offer at the Jet2.com website, with prices starting from £31.99 including taxes. What's more, all Jet2.com flight bookings to Grenoble made by 31st May 2012 are eligible for free ski carriage (click here to book, and add the code FREESKI).
Also in competition for ski flights are the no-frills airlines Ryanair and Easyjet, while BA, SWISS, Austrian Airlines and other national carriers will also be offering competitive prices and comprehensive schedules for next winter.

British Airways has already announced an increase in the number of flights offered out of Gatwick, to two very popular routes – Turin in Italy and Salzburg in Austria.  Starting on 18 December, there will be five flights per week to Austria, and ten flights a week to Italy.