Snowboarder Katie Ormerod ruled out of Pyeongchang Winter Olympics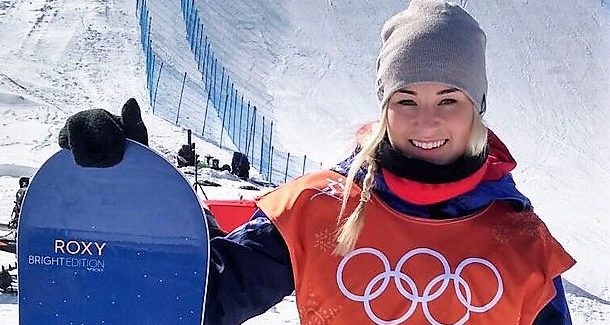 Katie Ormerod is out of the 2018 PyeongChang Olympics, following two injuries sustained during training.  It was to be an Olympic debut for the 20-year-old British freestyle snowboarder but she has now been ruled out of the competition… before it's even started. 
It's devastating news for Katie, who was a strong contender for two medals for Team GB – in the snowboard Slopestyle and Big Air.  She was so thrilled to arrive in PyeongChang and was really enjoying the atmosphere in the Olympic Village.
However, during her first training day on the slopestyle course– on Wednesday – she suffered a minor fracture to her wrist, but that wasn't enough to deter her.   
Katie tweeted: "First training day and loving the course but unfortunately slipped off a rail and fractured my wrist. I'm all good and looking forward to continuing to train and to competing on Sunday!
Then today, on the second training day, she fractured her right heel bone in two places.
She tweeted this evening from her hospital bed: "After dreaming of competing at the Olympics for years, I got there and received the most bad luck I've ever had! Broke my wrist but was determined to compete, but then I severely broke my heel into 2 pieces and having surgery in a couple of hours. Absolutely gutted!"
Two injuries in two days.  Katie will have surgery in the morning.
She has to be one of the unluckiest competitors around.  Just last year she broke her back while training for the 2017 World Championships.
But she also has a chest full of medals to her name, despite her young age – she is a gold medallist in the World Cup, a silver medallist in the Big Air World Cup and a bronze medallist in the XGames.
TeamGB had high hopes for Katie.  She was considered to be the most likely athlete to win two medals for Great Britain.
This evening Mike Hay, Team GB Chef de Mission said: "We are deeply sorry for Katie and her fellow snowboarders who have lost a valued member of their close-knit team. She is a world class competitor across both disciplines and we are desperately disappointed for her. From everyone at Team GB we wish her all the best for her recovery."
For the past four years, PyeongChang has been Katie's focus, having just missed out on qualifying for the Sochi Olympics.  Now she will have to wait until Beijing 2022.  Poor Katie – we commiserate, it must be heart-breaking for you, and we wish you a very speedy recovery.