New ski fitness app launched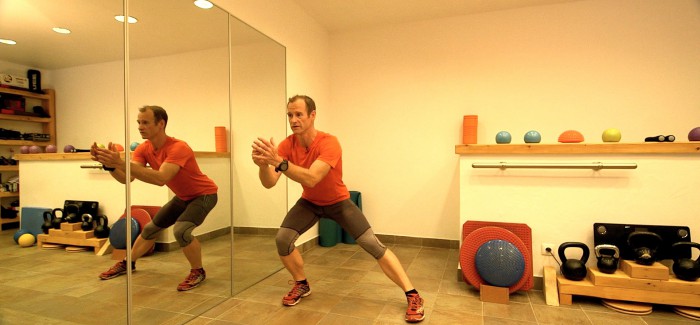 Are you ski fit?
With the ski season almost upon us, it's time to get off the sofa and get fit for skiing! To help you, there's a new 'SkiFit8' app on the market – a bite-sized workout ahead of your family ski holiday.
We all know how getting fit for your snowsports holiday is important to minimise injury and allow for maximum enjoyment, however sometimes it's hard to find the time to fit exercise in. This app's designed for all those skiers and snowboarders who are short on time but still want to get in top form for their winter sports holiday. SkiFit8 offers an eight minute workout – a series of bite-sized exercises which can be done almost anywhere and at any time of day – just perfect to work into your busy schedule!
'SkiFit8' is fronted by Chamonix-based physiotherapist and clinical expert, Neil Maclean-Martin and is an ideal way to kick start a snowsports holiday fitness programme. It costs just £1.49, and can be downloaded from the iTunes App store or the Google Play store now.
Suitable for all levels of fitness, the exercises focus mainly on improving strength in key muscles as well as developing flexibility and balance. Maclean-Martin, one of Europe's leading ski and snowboard physiotherapists, has treated countless ski injuries which he felt sure could have been prevented by improved strength. He describes the SkiFit8 app as a 'pre-habilitation programme'!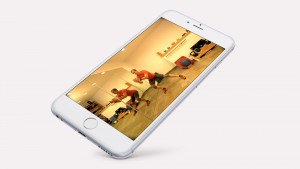 At the app's launch, he said: "We launched 'SkiFit8' after there was a desire for busy people to get a quick fitness fix as they prepared for skiing. The good thing about it is that you can squeeze it in when it suits you, maybe as the dinner is cooking or when you get up in the morning, and if you like, you can do it more than once a day. I can't stress how important it is to get fit for skiing or snowboarding. The app will help you develop strength and control, making your time on the slopes more enjoyable and meaning you will be less likely to get injured."
Links to other related posts:
Top family fitness tips
Fitness training for skiing
Get fit for skiing
New snowsports club for young people