Bjoerndalen wins a record twelve Olympic medals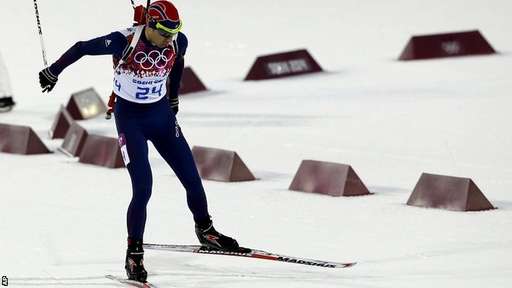 Norwegian veteran Ole Einar Bjoerndalen has become the joint most decorated Winter Olympian of all time.
Bjoerndalen, who is taking part in his sixth Winter Olympic Games, won his 12th medal (and seventh gold!) in the Biathlon 10 kilometre-sprint today, despite missing one of his targets on the course at Kraynaya Polyana, near Sochi.
He made up for missing the target with high speed in the closing stages, coming in with a time of 24 minutes 33.5 seconds.
Twelve medals is a remarkable achievement, especially as Bjoerndalen is 40 years old.  He already had six golds, four silvers and one bronze in his rucksack, alongside his rifle.  He has today equalled compatriot Bjoern Daehlie's tally of 12 Winter Olympic medals.
He has also today become the oldest Olympic gold medallist of all time!