Snow or heatwave?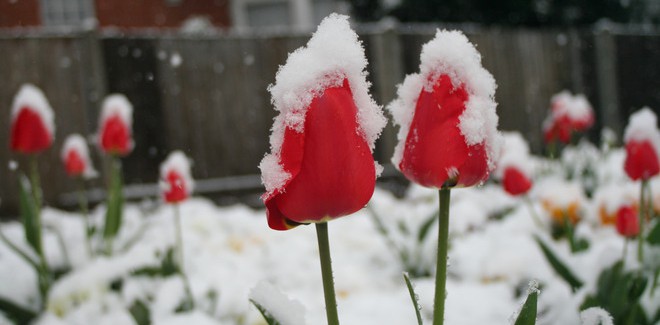 The Met Office "mistakenly" issued an amber snow alert today on the hottest day in the UK so far this year.
The Met Office issued a warning of snow for London, south-east England and south Wales on what turned out to be the UK's hottest day of the year so far. Temperatures reached a balmy 21C (70F). The average May temperature for the UK is 14C (57).
The Met Office blamed a "technical error".  Allegedly it was a test warning that accidentally went live on the Met Office website, email subscription service and mobile phone app, meaning thousands of people were sent the amber snow alert.
Needless to say, social media went beserk.
"Are they drunk?"… "Mate, have you looked out the window?"… "Are they [the Met Office] having a giraffe?"… were just some of the comments on Twitter this morning.
The Met Office later confirmed that today has been the warmest day of the year to date.  Temperatures are expected to rise in the next few days, with Sunday forecast to be the hottest day.
Temperatures may soar to 26C (79F) in London – assuming the Met Office have got it right this time!