First snowfall for Sochi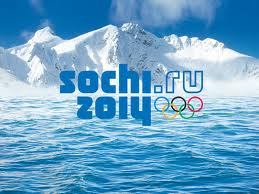 The first snow has fallen in the Sochi mountain range, scene of the next Winter Olympics in February 2014.
The slopes in the Extreme Park at Kasnaya Polyana/Rosa Khutor sites are nearly complete – 130,000 square metres of sculpted terrain which will host more than 500 athletes competing in the ten different Olympic Freestyle Skiing and Snowboard competitions.
The FIS Freestyle Skiing and Snowboard experts have just inspected the Extreme Park – in the last of a series of 15 inspections over six years – together with key members of the Sochi 2014 Organising Committee, the Freestyle Federation of Russia and the Russian Snowboard and Alpine Associations.
FIS Freestyle Skiing Coordinator Joe Fitzgerald commented: "We have been able to watch and participate in a fantastic process over the past six years. I recall walking through the forest looking for finish areas and the competition slopes. I have been able to witness the transformation of the ski area and the local town into a world class ski resort and Olympic competition venue. These slopes are probably the best-ever competition venue and setting for our 10 Freestyle Skiing and 10 Snowboard competitions. Now the final overlay begins with spectator stands, mixed zones and a myriad of other tools and equipment needed to prepare these world class stadiums."
FIS Race Director Uwe Beier confirmed: "The most significant work has now been completed and the Organisers are getting ready for the final sprint. First snow and cool temperatures are giving hope for a good start to the winter."
Other recent posts:
Record-breaking Olympic Torch Relay starts
Chemmy has a new sponsor for Sochi
Severe flooding in Sochi
Celebrities continue to protest against Russia's anti-gay laws
How family ski holidays inspired one Olympic skier
Sign the giant Slide2Sochi snowball
Sochi's new Olympic University