Scotland heads list of alternative ski destinations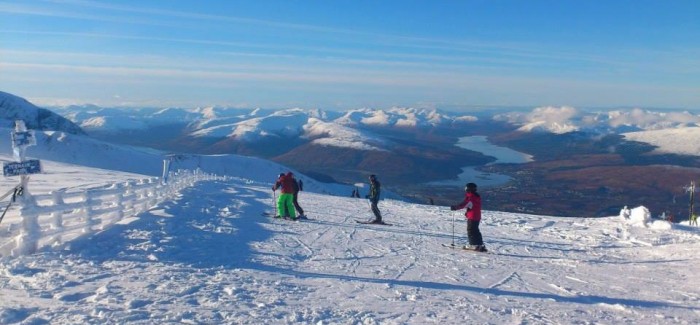 According to statistics released by Decathlon, alternative ski destinations are proving popular with Brits.  Scotland, Canada and the USA are now the top three most popular ski regions outside of the Alps.   
Trends show that Brits are looking for alternative places to ski, as they feel the pinch of the pound with Brexit.  A survey of more than 7,600 UK adults published by sports equipment and clothing store Decathlon shows that alternative ski destinations across the globe are at the forefront of minds for skiing holidays for this year.
The statistics come from the Decathlon Activity Index 2018, which tracked rates of participation in sport and other physical activities across the year through a monthly, national survey.
Indeed Decathlon has revealed that, other than those heading to the Alps, Scotland was the most popular choice of destination globally – beating resorts in Canada, the USA and Japan – citing such home-grown Winter Sports talents as Olympic Scottish skier Alexandra Tilley as an influence in their decision.
Or could it be simply, as Brits feel the pinch of the pound with Brexit, that ski resorts closer to home are proving the more appealing?
However, long-haul isn't putting ski enthusiasts off either, with Canada following closely behind, with USA in third place, thanks to its bumper year of snowfall in comparison with Europe. Turkey, well-known for resorts like Ericyes, was selected in fourth place by ski goers.  The Eastern European destination of Bulgaria home to Borovets and Pamporovo completed the list of the top five most popular 'alternative' spots for a ski trip this year.
Tea Djusmic, ski and snowboard sports manager at Decathlon commented: "While timeless resorts in France, Italy and Austria will always remain popular with holiday goers, it's encouraging to see other destinations being considered and on the radar with ski enthusiasts.
"This isn't surprising given the benefits of participating in snow sports in lesser known destinations – it is often cheaper and quieter, making them more accessible and the ideal choice for all ability levels. Clearly, these alternative resorts are now competing with their swanky counterparts located in the Alps."