Courchevel revealed as royal ski resort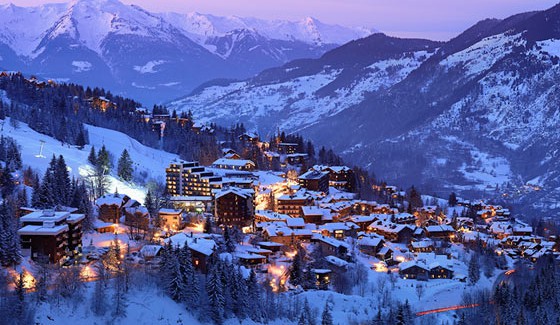 According to a new report, it has emerged that William and Kate enjoyed their first family holiday together with their children Prince George and Princess Charlotte in Courchevel.
This upmarket ski resort is located in Les Trois Vallées in the French Alps, and long been dubbed a "winter playground for the rich and famous".  Royal visitors to Courchevel in the past have included the King of Spain, the King of Morocco; then there's a whole list of mega-rich Russians, including Roman Abramovich, and even Vladimir Putin, who helicoptered in for lunch here once!
Other famous visitors here have included another popular celebrity couple, David and Victoria Beckham, not to mention George Clooney, Lionel Richie, Sir Elton John, Robbie Williams, Bruce Willis, Georgio Armani, Charles Aznavour,  Margaret Thatcher, Boris Johnson… the list goes on!
Needless to say, the resort is known as much for its Michelin-starred restaurants and its chi-chi designer boutiques as for its high altitude and unparalleled ski conditions.
It's also home to the world's most expensive ski hotel… and perhaps the most eccentric accommodation for Valentine's Day (click HERE to find out more!).
but, despite its prices, it is a popular family-friendly resort, having earned the Famille Plus Montagne classification.  It has even fitted all of its chairlifts with special magnets to help prevent children from sliding off!
Other related posts:
William and Kate's first family ski holiday
Dress your snow angel like Princess charlotte
World's most expensive ski hotels
Family-friendly French resorts
Magnetic chairlifts for kids
Room with a view in Courchevel
Royal photo: John Stillwell