150th anniversary of the Matterhorn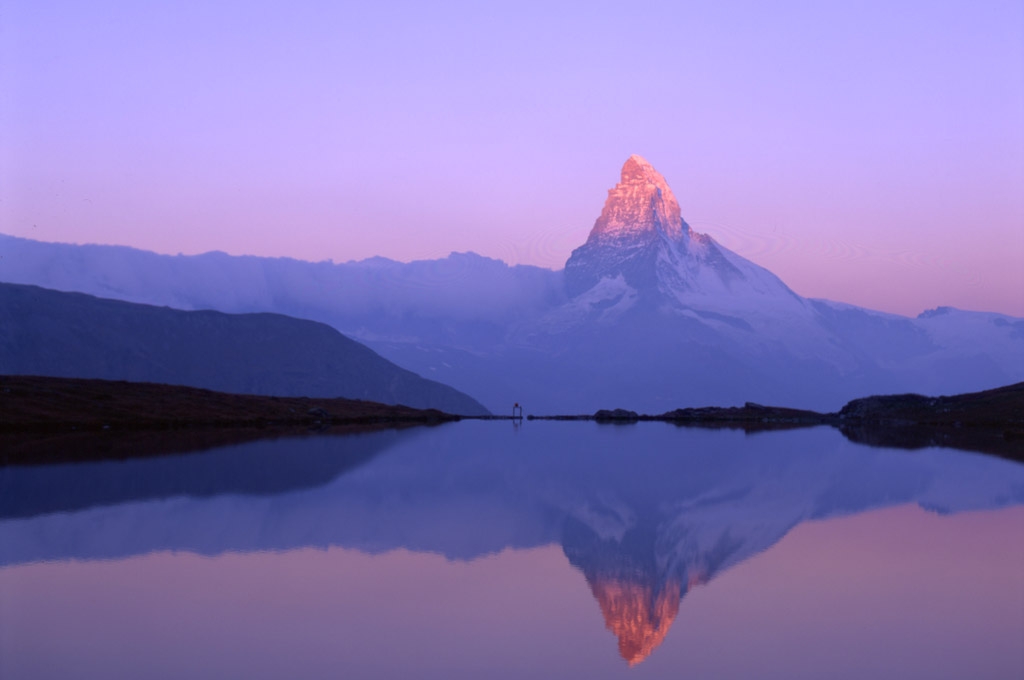 One hundred and fifty years ago today, on 15 July 1865, the mighty Swiss Matterhorn was first scaled by British climber, Edward Wymper.
It was an ascent fraught with difficulty and drama as Whymper and his team of six climbers raced to beat another team, headed by Antoine Carrel, who were attempting to reach the peak from the Italian side.  Whymper managed to reach the summit first but, on the descent, four of the climbers fell to their deaths, leaving just Whymper and his two local Zermatt guides to tell the story.  It was the last great peak in the Alps to be scaled, marking the pinnacle of achievement in this Golden age of Alpinism and marked the start of tourism to the Alps.
The accident caused great controversy as the world's media questioned whether one of the guides, Peter Taugwalder, had cut the rope tying the cllimbers together, in order to save his own life.  Queen Victoria even considered banning British subjects from further mountaineering.  However, the Matterhorn was now firmly on the world map and Zermatt was about to turn from a small farming community into the popular mountain resort it is today.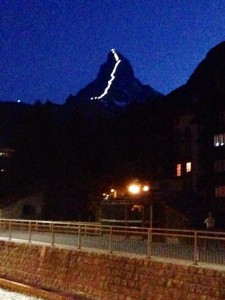 This week and throughout the summer, Zermatt is commemorating this first ascent in a series of street parties, concerts, open-air theatre on the Riffelberg mountain and the reopening of the Matterhorn basecamp, the Hoernli Hut.  The first route – along the north-eastern Hoernli ridge – is illuminated as well.
Over the summer, many people will climb this iconic mountain but today the iconic Matterhorn will remain silent in honour of those pioneering mountaineers.