British boy killed in ski accident in Flaine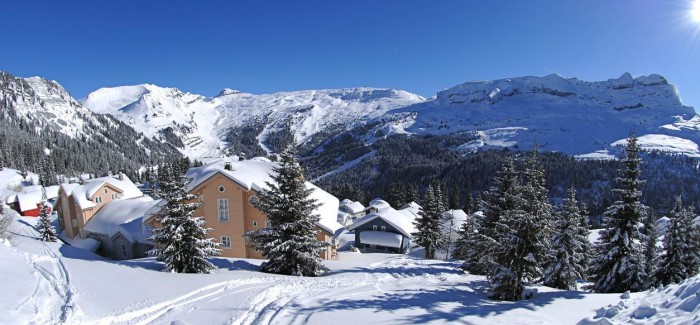 The seven-year-old British boy who fell to his death in the French ski resort of Flaine has been named as Carwyn Scott-Howell from Powys in Wales. According to French police, he fell after leaving the piste.
He was reported missing on Friday at 16.30 local time and, following a helicopter search, his body was found at the bottom of a cliff at 19.00.
The small French resort of Flaine is reeling from the accident.  It is an popular ski choice for family holidays, just 38 miles north-west of Chamonix, and prides itself on its child-friendliness.
The circumstances of Carwyn's death are still being investigated by the authorities. Early reports stated he'd somehow become separated from his family group. Now reports are coming in that he was skiing alone at the time.  He had been skiing with his mother, brother and sister but apparently he asked to ski the day's final descent on his own.
His family became worried after he failed to reach the bottom of the slopes, prompting a search which ended when his body was discovered.  He had fallen off a cliff edge.  A local ski instructor, Yann Westercamp, told the BBC how easily such an accident could happen on the piste which Carwyn was allegedly skiing down: "If you keep going in the wrong direction, unfortunately you get to the cliff and it's easy to fall."
Patrick Poirot, head of the mountain rescue division of the police from the nearby town of Annecy, was quoted in the Daily Mirror as saying: "Specialists are at the scene to try and determine exactly what happened…"
He continued: "We think that, after losing his parents, the little boy didn't know where to go and skied in the wrong direction."
"He's just seven-years-old."
"He left the marked ski slope and probably skied to the top of a cliff."
"He then stopped, removed his skis, walked a little way and then fell."
"He fell 50 metres."
Image: courtesy of Flaine Tourist Office