Where to Ski and Snowboard 2014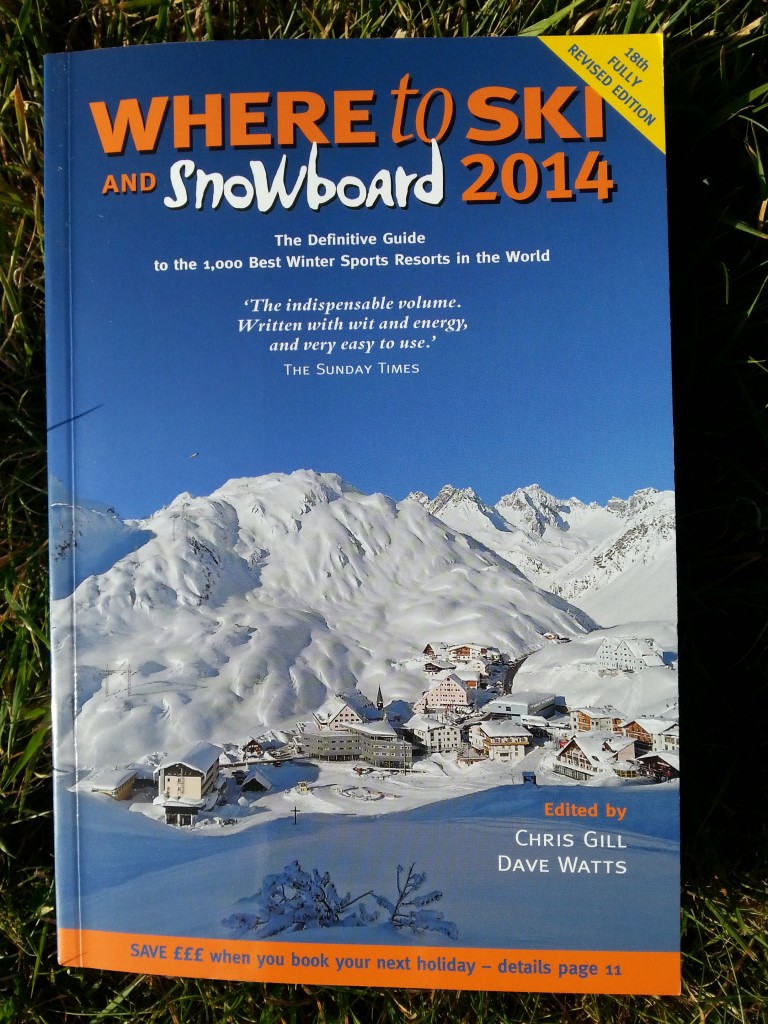 Where to Ski and Snowboard 2014 is now out and FamilySkiNews.com were at its launch in London last night, chatting to the movers and shakers of the British skiing world in eager anticipation of the forthcoming season.
The annual launch of the industry's ski bible is always an exciting occasion.  It marks the first party of the autumn and kicks off the new season in style.
This year's issue – the 18th edition – is a whopping 703 pages long and, as always, it is jam packed with hands-on information on over 1,400 resorts around the world (including in-depth coverage of 350-plus top resorts).
Of all the ski guides on the market, Where to Ski and Snowboard definitely has the most detail and the widest coverage.  But most refreshing of all, the editors, Chris Gill and Dave Watts, pride themselves on their impartial and uncompromisingly honest accounts of the resorts… they really do say it as it is, warts and all!
If you're bewildered by the vast sweep of resorts, don't worry – the guide is surprisingly reader-friendly and easy to navigate!
We especially like the excellent Resort Shortlists (Specially for Families, Affordable Fun, Something for Everyone, Reliable Snow, Resorts for Beginners, etc…) plus the succinct chapter on Family Holidays – perfect for planning this season's ski break.
Then there are star ratings for pretty much everything you could think of (convenience, lift speed, suitability for families, après-ski, scenery, etc, etc); photos to convey the character of the resort and well-annotated piste maps.
The price indexes provide direct comparison of resorts cost by cost (lift passes, ski hire, tuition, etc).   You will be surprised how much this can vary from resort to resort!  It provides a helpful indicator of how much your family holiday may cost.
There are handy sections on childcare (crèches and babysitting services), with phone numbers and age limits; as well as details of key family tour operators and who goes where.
All in all, it is an ideal resource for selecting where best to ski with your family.  Little wonder it's the industry's best seller.
Where to Ski and Snowboard is published by NortonWood Publishing and priced at £18.99.  You can buy it in all good bookshops and many equipment shops, or discounted online at the Where to Ski and Snowboard website. 
Other recent posts:
Learn how to ski off-piste
The drinks are on Thomson Ski!
New 'Go Ski Go Board' campaign
Send your kids to Snocamp
New alphorn world record