Fancy having a go at skiing or snowboarding?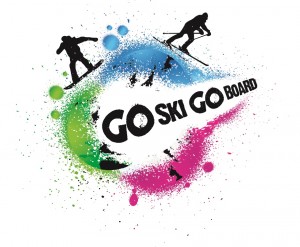 Fancy having a go at skiing or snowboarding?  You need to GO SKI BO BOARD!
GO SKI GO BOARD is Britain's largest ever national snowsport participation campaign.   It aims to get more people into skiing and snowboarding, as we previously reported here, and was launched today at the Snow Centre, Hemel Hempstead.  
The campaign comes at an ideal time – just five months before the Winter Olympic Games in Sochi, Russia and is being run by Snowsport England, and supported by the Tirol Tourist Board.
It aims to bring together a network of UK indoor and artificial snow slopes to offer value-for-money sessions for anyone inspired by our skiing and snowboarding stars.
CEO of Snowsport England, Tim Fawke, commented: "With Sochi 2014 on the horizon and a continued buzz around the country after London 2012, we believe there has never been a better time to engage people into snowsports than now. "
"Skiing and snowboarding are two of the most exhilarating sports around and we hope by offering value for money, all inclusive sessions as part of GO SKI GO BOARD we can give more people the chance to give the sports a go – whether it is their first time or they are trying them again after several years."
Participating slopes will offer four levels of programmes:
1) TRY SKIING or BOARDING –a taster session with a qualified instructor, aimed at getting new people into the sport
2) GET SKIING or BOARDING – a package of 6 hours of instruction for beginners who have caught the skiing/boarding bug
3) GO SKI or BOARD – development sessions to help refine technique
4) JUST SKI or BOARD – recreational and social sessions geared to those who simply want to ski/board in a group.
Apart from the taster session, all courses are for 6 hours, usually over a period of 6 weeks and include instruction, slope time and equipment.
To find out more, check out the GO SKI GO BOARD website.  It's easy to find your nearest course with the 'Find My Nearest' search facility on the home page.
If you have a family or a small group of friends who want to learn to ski or board but can't manage the existing GO SKI GO BOARD course dates, you can become a Snowsport Maker instead, and book your own times and sessions at a great price.  Just mention the GO SKI GO BOARD campaign specifically when you arrange your sessions.  You can find out more details about the Snowsport Makers Programme by clicking here.
So as the weather turns, the evenings start to draw in and autumn approaches, don't delay… beat the rush and book up for your family to try out skiing/boarding or to brush up your skills now – in time for this winter's ski season.
Images courtesy of Racer-Ready.co.uk
Other recent posts:
Where to Ski and Snowboard 2014
Learn how to ski off-piste
The drinks are on Thomson Ski!
More Brits ski the Tirol
Birmingham Ski Show cancelled
New alphorn world record