The Jump returns to Channel Four
Yes, it's back! It's undeniably cringeworthy, yet it's utterly compelling…it's Channel 4's "The Jump".
The long-awaited line-up of celebrities has been announced, with stars from Eastenders to Westlife, from TOWIE to Made in Chelsea, not to mention a scattering of Olympians.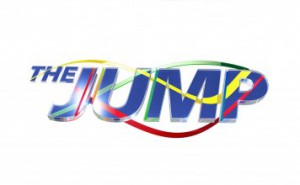 Here's the full line-up:
Olympic swimmer, Rebecca Adlington
The Only Way Is Essex star, James Argent
Socialite, Tamara Beckwith
US actor, Dean Cain
Gold medal-winning athlete, Linford Christie
Former Girls Aloud Singer, Sarah Harding
Holby City actress, Tina Hobley
Former Eastenders actress, Louisa Lytton
Former Westlife singer, Brian McFadden
Eastenders actor, Sid Owen
Olympic gymnast, Beth Tweddle
Made In Chelsea star, Mark-Francis Vandelli
Following a number of injuries and fall-outs in previous episodes, two reserves are being trained as well: Tom Parker from The Wanted, and former Hollyoaks actress Gemma Merma.
The third series of this crazy skiing talent contest will be filmed in the Austrian Tyrol once again, in the resort of Igls, and it will be presented by Davina McCall. Olympic skier Graham will once more put celebrities through their paces in a variety of wintersports disciplines.  At his side will be Lizzy Yarnold, who won gold in skeleton racing at the Winter Olympics in Sochi in 2014.
The format will be a little different for this series.  Instead of nightly episodes, the series will be weekly as they learn eight wintersports disciplines; there will be fewer contestants than previously; and they will  all share a luxury house à la Big Brother, and we will get to see behind the scenes.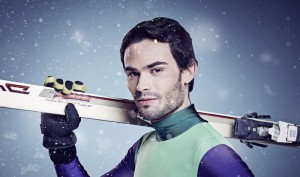 An exact date for the programme is yet to be confirmed, although Sunday 31 January is rumoured to be the launch-date. And, although it's hard to imagine this year's "The Jump" without last year's unlikely winner – TOWIE's hilarious but gutsy Joey Essex – or the gaily pirouetting, exceptional-dancer-but-hopeless-skier Louie Spence, we are eagerly awaiting 'Superman' on skis and MIC actor Mark-Francis's acerbic remarks and fashion sense this season.  We can't quite picture him in lycra!…
Meantime, here's the somewhat alarming trailer to whet your appetite: