Still time for British medals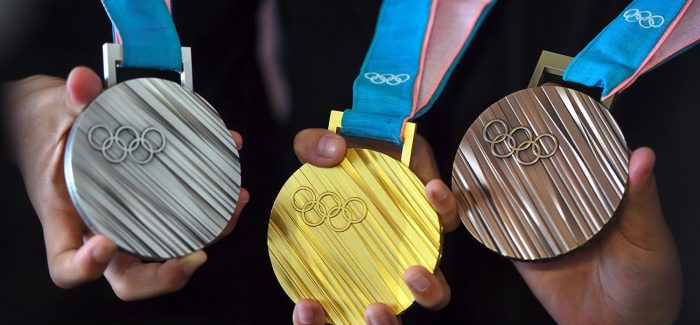 This Winter Olympics, TeamGB has fronted up a record number of snowsport competitors – 25 athletes will compete across alpine, cross-country and free style alone.  14 of the squad are competing at their first games.  Funding has more than doubled since the Sochi Olympics.  However, one week in, as the Olympics progresses, our chances of medals in snowsporting disciplines are dwindling.  But that doesn't mean we won't win any medals… 
First of all, 20-year-old Katie Ormerod – one of our big medal hopefuls – suffered a terrible blow during training with an injured wrist and then a badly broken ankle, as we reported earlier HERE.
Early on in the games, high winds wreaked havoc with the skiers and snowboarders.  There were numerous complaints that the women's snowboard slopestyle should have been postponed (like the men's downhill and the women's giant slalom) on Monday, as the gusty conditions made it highly dangerous.
GB snowboarder, 26-year-old Aimee Fuller ended 17th in the Slopestyle final. She was one of several competitors who fell or pulled out of their planned big tricks.  She reported "Conditions today were definitely a challenge… not what I wanted, not what I expected, not what I dreamed of for my Olympic final… I'm just happy to see everyone's in one piece."
Jenny Jones, GBs only medallist on snow to date (after her epic performance in Sochi which we reported on HERE) was reporting for the BBC at the time.  She commented "it was a total lottery of what was going to happen."
Then yesterday short-track speed skater Elise Christie crashes out of the 500m finals, despite having set an Olympic record in the quarter finals.  She was knocked by the Dutch skater, Yara Van Kerkof, which caused her to fall. She managed to recover and ended the race in 4th place.  After being disqualified in all three events (500m, 1000m and 1500m) in Sochi, this was devastating for the 27-year-old Scot.  But she still has the other two events at PyeongChang to go for gold (100m and 1500m) to attempt to pick up a medal.  Her next race is on Saturday 17 February.
We're now pinning our hopes on Andrew Musgrave and Dave Ryding, both here for their third Olympic Winter Games.
27-year-old Andrew Musgrave came seventh at his first race on Sunday, the 30km skiathlon.  He missed the opening ceremony in order to prepare for it.  It was Britain's best ever Olympic cross-country skiing finish.  Afterwards he remarked "It's a solid result, my form feels good and I've got another chance in the 15km on Friday!"
Andrew's next race – the 15km cross-country – is Friday at 6am.  He has a real medal chance and has just tweeted "Just over 24 hours to go until the start of the race Ive been targeting for the last 4 years.  I'd be lying if I said I wasn't a wee bit nervous!"
31-year-old Dave Ryding is TeamGB's star slalom skier, who has enjoyed his best ever season in 2017/18.  At his best, he has a chance to pull out the stops and clinch a medal.  His break-through moment was when he finished second in the World Cup slalom on the celebrated Hahnenkamm course in Kitzbühel.  It was the first time in 36 years since a Brit was on the podium. He matched Konrad Bartelski's best ever finish for a British skier, back in 1981 in Val Gardena, Italy.  Ryding will be competing at 1am on Thursday 22 February in the slalom.
And let's not forget all the sliders and ice freaks…. Eve Muirhead and the British women's Curling team, despite their defeat against USA in the round robin earlier today; Team Smith for the men's Curling; Team Deen in the bobsleigh; and Lizzy 'TheYarnold' Yarnold, aiming to be the first TeamGB athlete ever to retain their title, in the skeleton.  We're yet to get on the medal board at PyeongChang, but there's plenty of time yet and things are looking promising.
Go Team GB….. we're backing you all the way.