Ski resorts continue to exaggerate piste lengths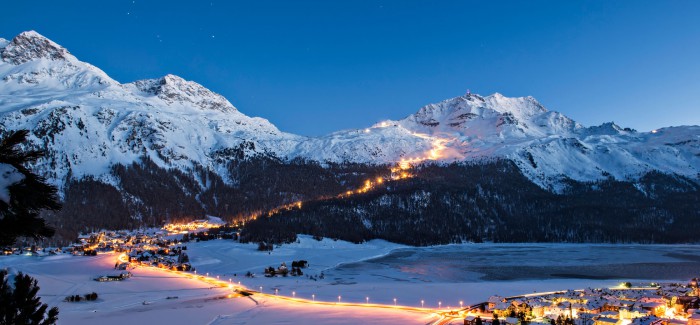 Two years ago, German research by Christoph Schrahe exposed many of the world's top ski resorts for lying about the size of their resort or the length of their pistes.
Since then, despite recommendations by FIANET (the International Federation of Lift Operator Associations) to adopt the German's method of measurement, many resorts continue to grossly inflate their statistics.
FamilySkiNews reveals some of the main culprits here:
When it comes to size, two factors are a given:
1) Many of us may be guilty of a little exaggeration now and again.
2) When choosing your family ski holiday, most skiers and boarders will factor into their choice of resort, the total length or area of the available runs (generally measured in km in Europe, and acres in North America) – especially if you're a Mile Muncher.
FamilySkiNews.com first highlighted the fact that many ski resorts advertise themselves by claiming more piste kilometres than they actually have back in 2013, some by more than 150%, as you can see in our earlier story HERE:
Now, two years on, many ski resorts in France, Italy and Switzerland have failed to modify their massively exaggerated kilometre claims, despite irrefutable proof.
This proof is the result of extensive research by Christoph Schrahe, a German lecturer in ski resort management, using a digitral mapping system, GPS and Google Earth. He has exposed many of the world's most celebrated ski resorts of making wildly inflated claims about their piste lengths and/or surface areas.
The French resorts count among the biggest offenders:
Alpe d'Huez continues to claim that its Sarenne piste is the longest in the Alps at 16km but in fact it's only 10km.
Les Trois Valées – the biggest linked ski area in the world – continues to claim 600km of slopes; Schrahe calculates 495km.
Les 4 Vallees (Verbier, Nendaz, Tzoumaz, Veysonnaz and Thyon) claim to have over 400km of runs. Schrahe calculates 188km – a whopping 212% mark-up.
But perhaps the most shocking of all is the Swiss resort of Corvatsch-Furtschellas, facing St Moritz – famed for its night skiing (see image above) – which claims 120km of pistes.  According to Schrahe, it has just 40km – three times less than they claim.
This means they're overcharging customers, which could expose the resort to legal action from disgruntled customers on the grounds that they are being misled.
Schrahe explained to the British newspapers: "They have a ticket price of 75 Swiss francs. Another resort nearby which only claims to have 40km of pistes charges 25 Swiss francs for a ski pass.  Given the number of visitors they receive, I calculate that 1.5 million Swiss Francs of Corvatsch's income comes from cheating."
On a cheerier note, many Austrian resorts have taken notice and modified their claims, sometimes by quite significant amounts. Mayrhofen has amended its piste count from 159km to 133km and Hochzillertall from 181km to 88km.
According to Chris Gill, editor of the 'skiers bible', Where to Ski & Snowboard 2016 (which is out this week): "Some resorts appear to have made the numbers up and are sticking to them, while others claim to have reached them scientifically" – most likely by factoring in an average skier's twists and turns rather than a straight line down the run.
Some resorts are sidestepping the issue and now producing statistics showing resort area (in hectares) rather than the total length of ski slopes. Their figures still over-inflate their actual size.
For instance, the French resort of Serre Chevalier claims 410ha groomed pistes and 3900 ha for the total ski area. Schrahe makes it just 2,300ha.  The Espace Killy ski area (Val d'Isère-Tignes) has calculated 10,00ha, versus Schrahe's 4,300ha.
Maddeningly no one can really understand these overblown statistics but they sound big, and so they are still encouraging – but potentially misleading – visitors.
Here at FamiySkiNews.com, we urge you to consider a bigger picture than piste-kilometres when selecting your holiday, such as (in no particular order):
number of green/blue/red and black runs
elevation
accessibilty/length of transfer
cost of lift pass
how child-friendly
type of accommodation available
resort atmosphere (cosy traditional village vs purpose built resort)
other facilities/non-skiing activities
etc etc…
Also, be sure to read our FamilySkiNews resort reviews, some of which have been written by children or our teen correspondent. Click on each resort name to read reviews of Adelboden, Avoriaz, Andorra, Bergamo, Beitostolen, Courchevel, Les Deux Alpes, Le Grand Bornand, Klosters, Kranjska Gora, Kronplatz, LASR, Lech, Maurienne, Les Menuires, Montgenevre, Trysil, Val Thorens, Valmorel and more.
Other related posts:
Size matters on piste
Does size matter?