Solo journey to the South Pole
It's exactly 100 years ago today that Sir Ernest Shackleton's boat became stuck in the ice as he attempted to complete the first crossing of the Antarctic continent. But, right now, explorer and former army officer Henry Worsley is nearing the end of his adventure.  He is hoping to complete Sir Ernest Shackleton's unfinished journey to the South Pole to become the first person to cross the Antarctic landmass, unsupported and unaided.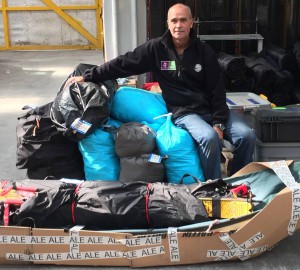 Former Army officer Henry Worsley is on day 64 of an 80-day trek over 1,100 miles (1,770km) in freezing temperatures.
The 55-year-old is pulling a sledge containing his food, tent and equipment and he's not receiving supply drops or help across the ice from dogs. He's doing it totally solo!
He set off in November 2015 from his logistic's base at Union Glacier to begin his challenge at Gould Bay, the closest accessible point to Shackleton's intended start at Vahsel Bay on the edge of the Weddell Sea.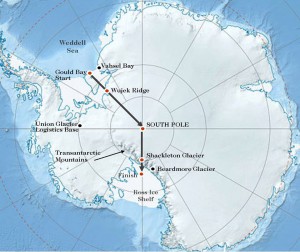 He is currently situated at S87° 23.040 W176° 28.274 having completed 733.1 nautical miles to date and complained on BBC Radio 4 today of extreme tiredness and hunger.  The temperature today is -28°C with an added wind chill factor of 5mph.
His driving force is the money he hopes to raise – in excess of £100,000 for the Endeavour Fund, an organisation which aids injured and sick servicemen and women. We wish him Godspeed on the final stages of his epic voyage.
Meantime, back in the UK, a set of stamps have been launched to commemorate the epic expedition of explorer Ernest Shackleton 100 years ago this month.
The eight-stamp series includes photographs of Shackleton's ship, Endurance, which became stuck in sea ice and members of the crew who were rescued in August 1916. The images from the Antarctic voyage were recorded at the time by Shackleton's official photographer, Frank Hurley, on large format glass negatives. They are currently on display at the Royal Geographical Society in London.
Dr Rita Gardner, Director of the Royal Geographical Society, said: "Sir Ernest Shackleton's Endurance Expedition is not just an incredible story of leadership and survival, it is a key part of the UK's history of scientific exploration."