Indian girl, aged 13, climbs Everest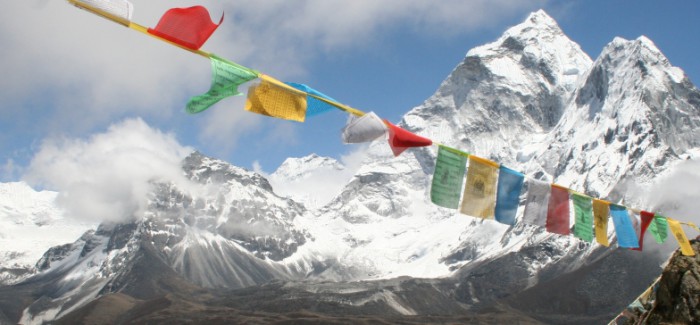 Indian schoolgirl, Malavath Poorna, has become the youngest girl ever to scale Mount Everest.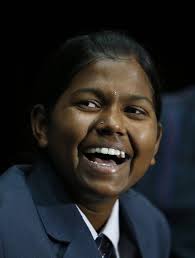 Aged just 13 years and 11 months, Malavath Poorna hails from Telangana in India.  She reached the summit and secured a place in Everest history books on 25 May of this year.
Malavath comes from a simple background as part of a family of agricultural labourers. Her family are Dalits, once known as "untouchables," at the bottom of India's ancient caste system.
She was selected by the Andhra Pradesh Social Welfare Residential Schools, a government organisation which provides free education to encourage and help underprivileged students, and which took up a challenge to send tribal kids on an Everest expedition.
The young girl, who wants to join the Indian Police Force when she's older, underwent eight months of training at a mountaineering institute in Darjeeling. Her parents, impoverished farmers from the southern state of Andhra Pradesh, encouraged her during eight months of training despite the fact that she had never before been on a mountain.  As part of her training, she climbed Mount Renock (17,000ft) and became accustomed to sub-zero temperatures of minus 35 degrees Celsius in Ladakh. She was picked for the expedition, based on her high endurance levels.
She had to climb Everest from the Tibetan side as the Nepalese government doesn't allow climbers under 16 years to go on Everest expeditions.  There are no age restriction in China.
It was not an easy climb: "It was very difficult.  Every step was a dangerous step."
After her ascent, she commented: "Climbing the Everest was certainly more difficult than i thought — but my willpower to prove that a tribal girl can do something kept me going…. At the top, the satisfaction of all the hard work i had done along with quietness and peace just filled me.  My head was held high when I raised India's flag on the world's highest peak."