How to save for your ski trip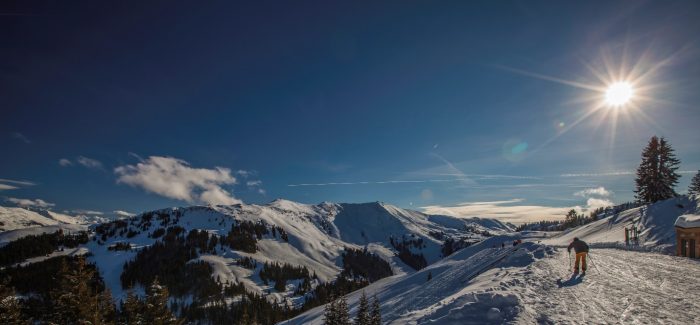 Why do the best things in life have to cost money? If you're thinking of heading to the slopes for a ski holiday, it's likely you'll have to budget beforehand. The only problem is: how should you go about it? 
We're here to make sure you have enough money in your ski fund to get you to the pistes, with help from one of our partners, Alps2Alps.com. 
Read on to find out their tips on how to save for your ski trip:
Preparing for the slopes isn't only about making sure you're fit enough, but also getting the money together.
So, how can you make sure you can afford a ski holiday?
We've been to the slopes enough times to about keeping costs down. Here are some of our top tips:
Create a Ski Fund
Why not have a separate bank account dedicated solely to your ski fund?
If your skiing money is kept separate, you won't be tempted to dip into it if you're running low on cash one day. Think 'out of sight out of mind'.
Also, set up a standing order from your main bank account to your ski fund. This way you won't have to worry about transferring the money across, it will be done for you.
Wants vs. Needs
When going on holiday, it can be tempting to treat yourself to a whole new wardrobe or other expensive items. But, this isn't the best idea for your budget.
So, differentiate your needs from your wants. Make a list of essentials and ensure you buy these items only. Don't pay for something you already own!
Curbing your spending habits is a small sacrifice that will seem worth it on the slopes.
Be on the Lookout for Discounts
Before you book anything, make sure you've kept an eye out for the best deals around.  You don't want to end up spending more than you have to.
If you're going skiing with your whole family, many companies offer discounts for large groups. So, try and get as many people as possible on board.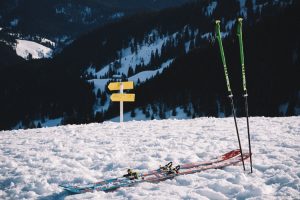 Lifestyle Changes
Skiing holidays can get expensive, which may result in you having to make a few sacrifices here Timingand there. But, it doesn't mean you have to give up your central heating.
Curb your appetite for fine dining and stick to packed lunches for a while. Also, if you can, walk to work or walk the kids to school a few times a week. You'll save money on the petrol or the public transport fares.
Small changes can make a big difference to your ski fund.
Budgeting When Booking
Once you've managed to save enough money, it's time to start booking! But, the budgeting process is far from over.
Make sure you have a clear budget in mind when booking your skiing holiday. Also – try not to go over it!
Book at the Right Time
Timing is everything.
If possible, try to book during the quieter times of the year to secure some nice discounts. For example, midweek is cheaper than the weekend! Also, Easter is often cheaper than half term.
Also, booking early often results in some savings. But, while the early bird catches the worm, sometimes companies offer last-minute deals for skiers. Always be on the lookout.
Choose the Resort Carefully
Where you go is just as important as when.
The famous ski resorts are the most sought after, however often they're also the most expensive! So, why not head to a hidden gem?
is not only known as a beautiful ski resort, but also a great place to head for some savings. Alternatively, why not head to Livigno in Italy? Not only will you be skiing against a backdrop of the Italian Dolomites, but it's known for being one of the less expensive resorts.
There's plenty more cheap holiday destinations where that came from, just make sure you've looked around properly. Don't go with the first resort you see.
Go Self-Catered
Why not book self-catered accommodation? Buying your own food may not be as glamorous, but your wallet will thank you later on.
Exchange Your Money Beforehand
Never exchange your money at the airport! You'll be hit by some less than desirable exchange rates.
Money-Saver Hacks for the Slopes
Even when you've reached the pistes, don't assume the saving process is complete.
Set a Budget
The most important step of budgeting is to actually set a budget! If you know how much you'll be spending before you go, it will make the holiday less stressful.
Try not to blow the whole budget at après-ski, if possible!
Hire or Borrow
Don't buy your ski equipment!  Instead, if possible, borrow your ski clothes from friends who have been skiing before.
Also, make sure you rent your equipment from a cheap ski rental store.
Get a Cheap Transfer
Public transport can result in many delays and lots of queues. Particularly if you're travelling with children in tow, you'll want to avoid this.
The solution? Get a cheap ski transfer! There are plenty of affordable quotes out there, you just need to know where to look.