GB Winter Olympic Team announced tomorrow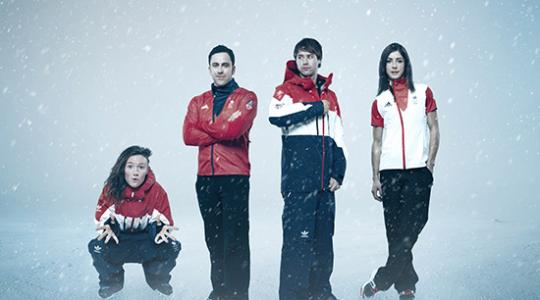 Across the country this evening there are lots of anxious Winter Olympic hopefuls waiting to hear if they've been selected for the GB team. 
Some athletes are already through, but for others it's going to be a long night.
The full list is being announced tomorrow.
Over the past few weeks, all our would-be Olympic athletes have been working hard to get vital results and enough qualification points in order to be considered for selection.  This weekend they had some amazing results, proving they are all at the top of their game and poised ready to go to Sochi!
Within the ranks, there are lots of potential medal winners, including James 'Woodsy' Woods in ski slopestyle, Jenny Jones, Aimee Fuller and Billy Morgan in snowboard slopestyle.
Then there's Katie Summerhayes, just 18 years old, who came second in the ski slopestyle at the World Cup in Gstaad last week – the last World Cup event before Sochi 2014 (coming second to Germany's Lisa Zimmerman).  She recorded her best career result last season after being out of action for six months with a serious knee injury, winning a World Cup silver in Switzerland – the first British female skier in 19 years to make a World Cup podium.  .  , but she had already put herself well and truly on the Olympic map by winning silver in the World Cup at Silvaplana, Switzerland.  Good luck, Katie!
Slopestyle will be making its Winter Olympic debut in Sochi in 2014.
In Men's Alpine, Dave Ryding is expected to be selected. He also finished his Olympic campaign strongly at the weekend, clinching second place in the Chamonix Europa Cup Slalom.
Then there's Chemmy Alcott, Britain's only woman alpine skier who has skied in the past three Winter Olympics.  Following major injury late last year, she was hoping to race in Italy last weekend to demonstrate her new-found form.  The event was cancelled! This won't necessarily stop her from being selected, but it won't have helped!
Also downhill racing, Emily Sarsfield is hoping to be picked for ski cross; Zoe Gillings for snowboard cross.
GB's top cross-country skier, Andrew Musgrave came a very respectable ninth overall in the final Tour de Ski Cross Country Ski race this weekend.  The previous week, the 23-year-old caused a major upset by winning the freestyle sprint at the Norwegian Championships in Lillehammer.  He pipped a number of world-ranked rivals to the post, to claim what Great Britain's cross-country team leader Roy Young called "one of the best results ever" by a British cross-country skier.  His victory made headline news in Norway!
Last week, 18-year-old Rowan Cheshire became the first ever British female to win a Ski Halfpipe World Cup, clinching the gold medal in Calgary.  Emma Lonsdale came tenth in the same competition, meaning they've both met Olympic Qualifying Standards.  They'll find out tomorrow if they are in the GB team.  Following Calgary, Row said: "I am over the moon with my win; it puts me in a good place to qualify for the Games. I had a bit of a bad crash in practice, but I tried to pull it together in the comp even though my heart was racing, and I'm so glad I was able to do that and get my run down how I wanted to. I think it was my 900, the cleanliness of my run and the amplitude which sealed it for me".   Good luck to her for tomorrow!
One of the most eagerly anticipated teams is that of the skeleton team.  Lizzy Yarnold, aged 25, is this season's World Cup leader, and world champion Shelley Rudman, (poised ready for her third Olympics, having rocketed to fame winning silver at the 2006 Turin Winter Olympics) are ranked No 1 and No 3 in the world in women's skeleton currently.  They are possibly Britain's greatest medal hopes.
Some of the teams have already been selected:
Lee Jackson and Amanda Lightfoot have already been selected for the Biathlon (cross-country skiing and rifle shooting).  It will be Lee's second Olympics.  Amanda is relatively new to the sport – 7 years ago, she couldn't even ski!
Jack Whelbourne, Richard Shoebridge and Jon Eley will be representing GB in Short Track Men's Speed Skating; Charlotte Gilmartin and Elise Christie will be competing in the Women's event.
Our figure skaters will be Jenna McCorkell, Stacey Kemp and Penny Coomes for the women, Matthew Parr, David King and Nick Buckland for the men.
Our curling teams comprise Scott Andrews, Greg Drummond, David Murdoch, Tom Brewster and Michael Goodfellow; Claire Hamilton, Vicki Adams, Lauren Gray, Anna Sloan, and world champion Eve Muirhead (who will make her second Olympic appearance in Sochi.   These GB women's and men's curling teams won gold and bronze respectively at last year's World Championships – they must both be in with a medal shout at Sochi.
This time tomorrow we will have the full list of athletes.  Their official team kit was released today.
Sleep well everyone, and fingers crossed for you all for tomorrow!