Try The Jump's sports for yourself in the Austrian Tirol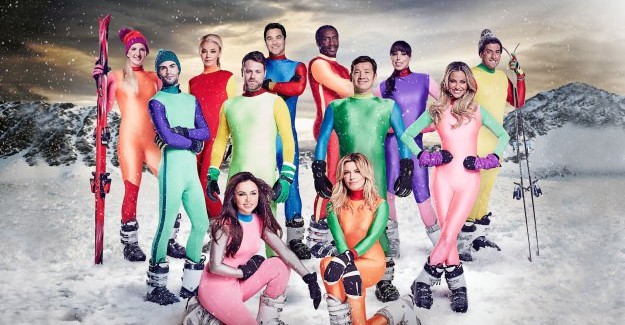 Many of us sit glued to The Jump on Sunday evenings, holding our breath as top athletes and soap stars converge on the slopes of Igls in the Austrian Tirol, battling it out in the skeleton, ski cross and ski jumping.
But how many of you, in a moment of madness, have considered having a go at one of these awe-inspiring sports for yourselves? Well, here's FamilySkiNews' guide on how to do just that:  
The events of the Jump all take place in the Austrian Tirol, and they're not just for celebrities. The Austrian Tirol is the perfect place for you to have a go!
SKI JUMPING
With images of Eddie the Eagle no doubt flashing through your mind, this is perhaps the most terrifying discipline of all. Ski jumping requires nerves of steel and a certain mind over matter approach. If you think that's you, you can try it in the Hohe Salve region of the beautiful Kitzbühler Alps, where you will receive expert training and full guidance before you launch yourself off the 15m jump into the air and attempt to fly as far as possible.
The ski jumping centre in Wörgl has 5 ski-jumps which meet the international FIS standard; 3 smaller ski-jumps (15, 30 and 40 metres) and 1 larger ones (60 metres). 'Ski Jumping for everyone' is available at a cost of €50 per person for 3 hours. Stay in one of the local villages, such as Hopfgarten or Kelchsau and, while you're there, clock up some kilometres at Austria's largest interconnected ski area, the SkiWelt. To find out more click HERE.
SKELETON AND BOBSLEIGH

We were amazed when this year's The Jump started with the Skeleton competition, it's surely one of the most hair-raising snow-sport disciplines of all. We were even further amazed at Made in Chelsea's Mark Francis Vandelli's far-from-Chelsea-life nerves-of-steel performance. We figure Amy Williams, Britain's gold-medal-winning winter Olympic athlete, must be a truly sensational coach to get them all through the training and down the run with very respectable timings.
From late December through to March you can have a go at a related sport – the Bobsleigh – at the Igls Bobsleigh track, which was used during the Winter Olympics in 1964, 1976 and at the Youth Olympics in 2012 as well as in this year's The Jump. Crystal Ski offer holidays to the resort of Igls, near the Tirolean capital Innsbruck.
Prices start from just €30 per person in a 'guest' bobsleigh, which holds 5 people behind a professional pilot. There's surely no greater adrenaline rush as you experience this thrilling winter sport on ice, sliding 800m and taking in 10 curves (minimal age 13). For a longer run, more turns and speeds of up to 115 km/hr, opt for the taxi bobsleigh. This bobsleigh seats two passengers in addition to two professional pilots and costs €95 per person (minimal age 14). For more info and dates for this season, click HERE.
SKI RACING

If you've hoping to hone your ski-racing style, why not participate in a ski racing camp in Sölden, where many ski teams train. In fact, the resort stages the first FIS Ski World Cup race of the winter at the end of October and it's the official training ground for the US ski team. Former World Cup ski racer Andre Arnold runs Ski Racing Camps throughout the winter season on selected dates, including 5 days ski training on slalom and giant slalom, with full video analysis and the final ski race with award ceremony. Expect to pay in the region of €660 per person for B&B or €750 for halfboard for 5 night's accommodation at the 3* Haus Martina in Sölden. Daily flights are available with easyJet from Gatwick to Innsbruck, up to 5 times a week with British Airways from Gatwick or fly with Monarch from Manchester up to 3 times a week. For more information on joining a racing camp, click HERE.
SKI CROSS

Last week's Ski Cross competition on The Jump was hilarious with competitors crashing out left, right and centre. One of the most popular Tirolean resorts for ski cross is the Stubai glacier, which attracts over 200 training groups for this discipline during the autumn, eager to train on the 1km long ski cross course.
The Ski Cross course at Eisjochferner features ten waves, jumps and eight banked corners. From late December the ski cross course is transformed into the Big Family Funslope, which everyone can use for free with a valid ski pass.
Zenith Holidays offer holidays on a half-board basis at the 4* Hotel Bergjuwel in Neustift, with prices starting from £485 per person, including half board and resort transfers. Flights are available with easyJet from Gatwick to Innsbruck.
For more information on the Tirol region www.visittirol.co.uk or keep updated at www.facebook.com/visittirol or follow @VisitTirol on twitter.
Will you be inspired and watching The Jump on Sunday?