Travel delays… UGH!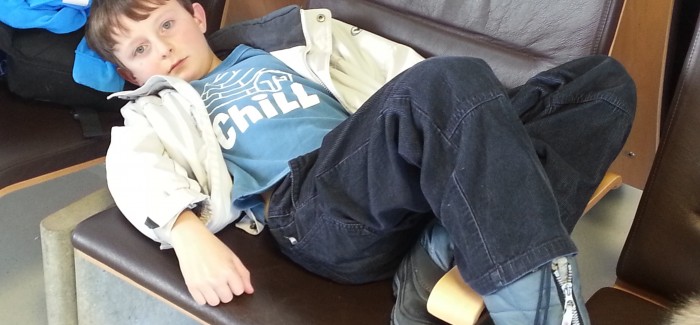 There's nothing worse than airport delays when you have family in tow and can't simply take refuge and drown yourself in coffee in the business lounge.
That's what passengers have found in the past few days, following EasyJet's major Europe-wide system failure on Tuesday, which left thousands of passengers delayed and 14 flights cancelled.
Then there was the massive powercut at Gatwick Airport yesterday, leaving parts of the South Terminal shut down, 13 flights cancelled and many more delayed, as airport staff struggled to communicate with passengers using loudhailers and white boards!  Even more frustrating, passengers are unlikely to be able to claim compensation from the airlines as, under EU regulations, these cancellations and delays would be regarded as "extraordinary circumstances" –  in other words, the carriers would not be held responsible.
As things always seem to happen in threes, we were just sitting in the FamilySkiNews office wondering what the next technological hitch would be when we received the following report from TravelMole:
"The Gatwick Express train service will shut down temporarily over Christmas for essential improvement work, which will mean longer journeys for thousands of passengers during the busy festive period.  Services between London Victoria train station and Gatwick Airport will be suspended from Boxing Day until January 2."
So there we are… the third technological travel hitch!  No doubt there will be myriad more between now and Christmas.
So, with half-term just around the corner, it has got the team at FamilySKiNews thinking about coping airport delays…  How do you entertain your kids at the airport if you're delayed.  Please share your suggestions with us on Facebook by clicking here.