Learn to snowboard in London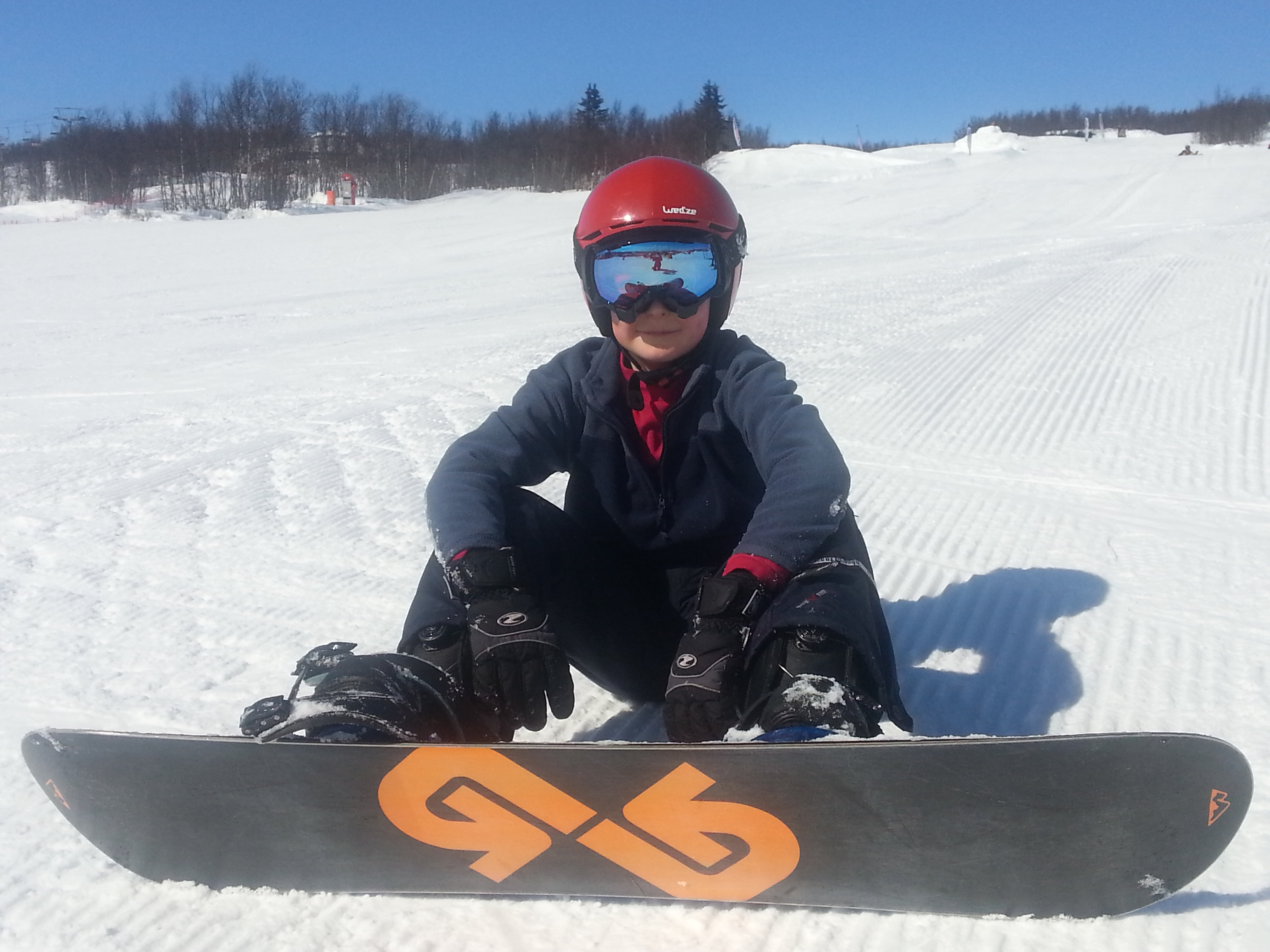 If your children are desperate to try out snowboarding, be sure to take them to the London Ski and Snowboard Show this half term (from 30 October-3 November).
The brilliant kids' snowboarding school, Burton Riglet Park, will be attending the London Ski and Snowboard show.
You'll find them next to the main slope where they will be offering 3-6 years olds a free introduction to shredding.
Even if your offspring are older than 6, it's worth checking out their ultra-cool kids' snowboarding kit as well as finding out where your children can learn to snowboard across the UK and Europe.
They will be running the following sessions.  Each free introduction will take around 10-15 minutes per child.  No booking is required.
Weds Oct 30th -Session 1 12 -1.30pm, Session 2 2.30-5.30pm
Thurs Oct 31st – Session 1 11am – 1.00pm, Session 2 2.00 – 5pm
Fri 1st Nov -Session 1 11am-1.00pm, Session 2 2.00-5.00pm
Sat 2nd Nov – Session 1 10am-12pm, Session 2 1.00-3.00pm, Session 3 4.00-6.00pm
Sun 3rd Nov – Session 1 10am-12pm, Session 2 1.00 -3.00pm, Session 3 4.00-6.00pm
Burton Riglet Parks pride themselves on teaching kids to shred in a fun and meaningful way.  It is perhaps best summed up by Mike Chalt, Snowboard Manager of Smugglers Notch Resort Snowsports University: "The Riglet Park has revolutionized our approach to teaching kids to shred. Kids are able to attain their goals while having fun, leaving the hill feeling like they have accomplished something rather than just participating."
Burton Riglet Parks are dotted around resorts in North America and also in Avoriaz in the Alps.  They even have a Star Wars-themed park in Sierra-at-Tahoe in California, which we reported on in our feature May the force be with you, when it opened in 2012.
Other recent posts:
Free holiday, ski lessons and lift passes
Come and meet Team GB Winter Olympic athletes
UK ski show season is in full swing
The coolest halfterm outing