Growth in UK ski market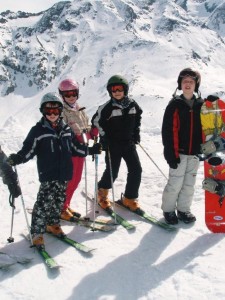 The UK ski industry is set to rise again, according to the Crystal Ski Industry Report 2013, which was published today.
The report shows a growth in the market for the first time in five years.
Crystal Ski, the UK's largest Ski operator, today released its annual Ski Industry Report in London – the definitive guide to the state of the UK ski industry over the past 12 months, as well as future trends.
According to the Crystal report, the overall ski market increased by 1% last winter, the first positive growth after four seasons of decline.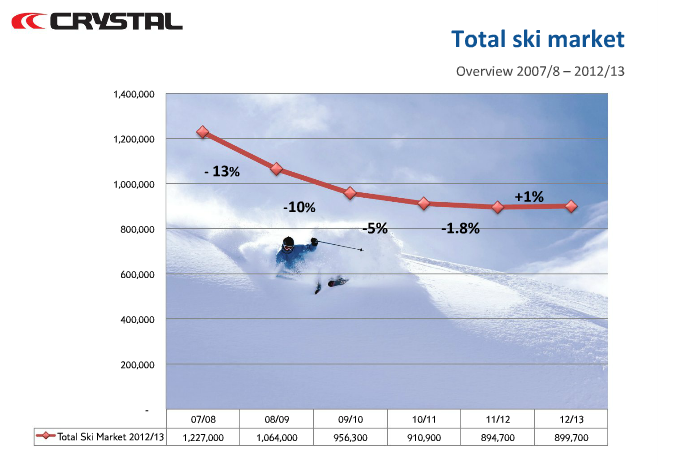 Thanks to fantastic snow across European resorts, a 'good calendar' for Christmas and New Year departures, and an early Easter holiday in March, it seems the UK ski industry has finally turned the corner.
Tour operators and the independent travel sector also experienced a 1% rise with packages including lift passes, equipment and catering proving popular with consumers seeking good value and financial certainty.
And the good news continues… The overall number of skiers increased by 5,000 year on year (+1%).  This means the number travelling abroad went up to 899,700 in 2012/13 – the first increase of numbers since the peak in 2007/8. Thomson Ski alone saw an increase of around 3000 skiers.
The top seven ski operators' market share remained stable at 84% of the total tour operator market. TUI Ski remains the clear market leader with just over 41% share, same as last year.
The independent travel sector also experienced a marginal increase in volume of 1%, mainly thanks to the increased number of flight options to the Alps, notably into Geneva, as well as Jet2 and Easyjet into Grenoble airport.
The student market increased slightly due to good value packages.
However, with a variety of different school trips now competing with the traditional ski trip, and pressure still being exerted on families' disposable income, the schools market has again declined year on year. The combined school and student market reduced by 2% to 115,700.
We will be looking into the UK Ski Market country by country tomorrow so click back soon to see who goes where, and with which tour operator!
The Crystal Ski Industry Report 2013 includes all information available on the winter sports industry into one unified report. Sources include tour operators' statistics, British Ski and Snowsport (BSS), airport passenger figures, published CAA statistics, tourist office data including the Observatoire National des Stations des Montagne and travel agency reporting.  You can read the full report by following this link.