Winding back the clocks in Kandersteg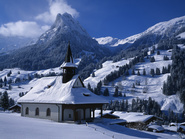 Did anyone see the article on a "Belle Epoque Ski Week" by Adrian Bridge in Saturday's Telegraph?…  Just imagine sliding down the slopes on a pair of long wooden sticks with wobbly bindings wearing basic leather boots, woollen clothing, a pair of plus-fours, and you've pretty much got the picture!  The Swiss resort of Kandersteg offers Belle Epoque weeks every year in January: the next one is 22-29 January.  See www.kandersteg.ch/en/belle_epoque for further details.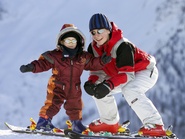 What's more, Kandersteg is a wonderfully child-friendly place to ski, for the same reasons  its turn-of-the-century visitors favoured it: simple slopes (they had to carry their skis up the mountains!); gentle walks; and flattened valleys – ideal for ice-skating and other snowy activities – all set against a backdrop of the grandiose Bernese Oberland.
Still today, Kandersteg seems in a time-warp – its characterful wooden chalets and grand Belle Epoque buildings radiate a gentle pace of life.  What it lacks is extensive skiing!  Ironically, that's exactly what makes it ideal for beginners and young families, as it's never crowded with flashy, go-faster skiers trying to clock up kilometres of pistes. 
There are just a handful of gentle slopes, divided into two main ski areas (linked by a free ski bus), both offering some good fun downhill runs.   Lift passes are free for children under 5 years.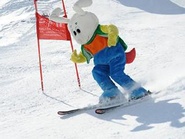 There's also a (pre-bookable) English-speaking crèche operated by the local ski school; lessons for kids from 4 years upwards; and a Ski Kindergarten operating Monday-Friday from 10am-midday (and afternoons during high season). 
For non-skiers, as in days of old, it still offers a wide range of non-mechanised snow sports such as sledging, snowshoeing, winter walking and climbing.  It is also a well-known cross-country ski centre, boasting some of the highest trails in the Alps.