Ski hosting – ESF vs Le Ski
The French national ski school, the ESF (Ecole de Ski Francaise) recently won a court case against a small UK tour operator, Le Ski, forcing it to stop ski hosting.
As everyone await the next steps in the legal process, its decision may change the course of package holiday skiing in France forever.
The court, in the French town of Albertville, ruled last week that ski hosting – whereby tour operators help clients find their way around the slopes – breaks French law. 
It stated that anyone who leads organised groups on the ski slopes for financial reward has to be a qualified ski or snowboard instructor. 
This particular row began when a young Le Ski rep was stopped on the piste by a gendarme in Méribel near the start of the season.  In front of his surprised guests, the startled rep was told that his actions were illegal and he was ordered to report to the Courcheval gendarmerie later that day.
Le Ski is not the only company to offer ski hosting.  In fact, most other operators offer such a service – taking customers round the intermediate slopes of the resort, and showing them the nicest runs and the best hot chocolate stops.  Most holidaymakers we've spoken to agree that it's an invaluable part of their package holiday, providing an excellent overview of a resort; an ideal opportunity to meet other families; and a chance to tap into the reps' resort knowledge. 
Just last month, some of the FamilySkiNews team enjoyed some 'social skiing' with Crystal in Val Thorens.  We have always considered it an excellent add-on to a family ski package.  We were split into small groups, by ability, and it was great fun cruising round some gentle slopes with some other guests. 
Crystal's name for ski hosting – 'social skiing' – really hits the nail on the head: ski hosting doesn't involve any teaching; nor does it involve any off-piste skiing – it's an informal tour of the pistes.
But now it's all had to stop… temporarily at least!
The Le Ski case was brought by the French authorities, the French Ski Instructors' union and ESF (the national ski school) against Le Ski, a small operator with accommodation in Courchevel, La Tania and Val d'Isère.
ESF claim that they brought the case about, based on safety issues, concerned that the unqualified 'ski hosts' present a danger to guests. 
Quick to defend themselves after the case, ESF's statement read: "This is not an ESF led court action, but the organisation has rightly shown its support for French law to be upheld and that for those organisations using hosting or other personnel to 'guide' such people must possess a valid qualifications to do so. ESF is committed to ensuring the safety of UK tourists using French resorts for wintersports."
Many believe the whole scenario smacks of protectionism.  Indeed this current debacle is the latest in a long line of disputes between French and British ski professionals.  It is not dissimilar to the battle by French ski instructors to prevent British-qualified ski instructors from teaching in their country, a long-running row which the French lost in 2000.  Now, once again, this case has set British tour operators against their French colleagues.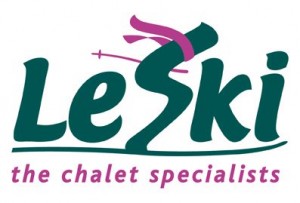 Immediately after the hearing, Nick Morgan, founder of Le Ski, is reported to have said: "As we expected the court in Albertville has taken the side of the locals and the protectionist agenda of the ESF. We will be appealing and the case now goes to a court in Chambery.  The fight goes on and we will take this all the way."
Other tour operators, including Ski Esprit, Crystal Ski, Neilson, Erna Low and Inghams, are all backing Le Ski's appeal in this test case for the industry.
Moira Clarke, head of marketing for Ski Total and Ski Esprit, believes the French have misunderstood ski-hosting altogether:  "They think we must be taking money away from the ski schools, but we send hundreds and thousands of people to the ski schools," she remarked.
"The hosting service is not tuition, it's purely a social aspect of going skiing where our reps help people find their way around and tell them the best restaurants to eat at and so on."
All British tour operators have reluctantly suspended their ski-hosting services in France while discussions continue.   
Here at FSN, we feel the whole matter has blown out of all proportion.  There should be mutual cooperation between the ESF and British ski operators and ski hosting should be allowed to continue.  Most holiday-makers who join in with tour operators' ski hosting do so because it's all part of the package.  They are extremely unlikely to book an expensive day of ski guiding with ESF at prices in excess of €300.  And, surely it's safer to ski with a host who knows the mountain than on your own, especially if you're new to the resort?
France is currently the most popular destination for UK skiers and boarders, but perhaps in subsequent seasons, the withdrawal of ski-hosting will make them look to Austria, Italy and Switzerland for their annual alpine fix?