Online travel insurance traps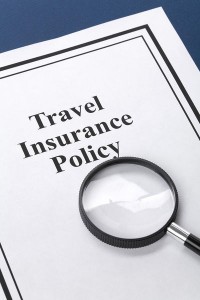 An article in the weekend's Telegraph newspaper caught our eye.  It was entitled "There is nothing simple about travel insurance". 
How right they are!
Travel insurance is always a worry.  Policies vary so widely in terms of cost and cover. 
It goes without saying you always want to be insured on holiday, especially if you are taking your children with you or pursuing an active sporting holiday such as skiing/snowboarding. 
However there are always so many horror stories of people footing bills for thousands of pounds because they fell prey to smooth sales talk and don't read the small print. 
The Telegraph cited the latest concerns of Which? Travel that "travel insurance is so often sold to customers as a simple product which will allow them to travel 'worry-free', save in the knowledge that they have 'comprehensive' cover". 
Which? Travel was focussing on policies sold by airlines as a default add-on when you book flights online.  According to the Telegraph: "it found that none of the policies sold for a seven-day short-haul trip by companies such as British Airways, Ryanair and easyJet met the Which? requirements for 'best-buy' policies." 
Some airlines even scaremonger customers into buying their travel insurance, by using pop-ups on their sites that state if you don't buy travel insurance they would be acting against Foreign & commonwealth Office advice. 
Of course it's easy to buy these policies… at a click of a button as you book your flights… then it's one less thing to worry about in your holiday preparation.  However, we would urge you to be extremely prudent and double check before you buy.  The chances are the policy being offered to you is unlikely to be the most suitable, nor the best value for your family needs. 
Travel insurance is a complicated area and it's all too easy to buy a policy with cover limits which are too low for you.  Some even have important exclusions, which could invalidate your insurance. 
Our advice is to shop around carefully for a policy that suits your specific needs.  Don't use price as a guideline: a low quotation doesn't necessarily equate to worse terms and lower limits.   As travellers have different needs, it isn't possible to make a recommendation for one policy that will be a good buy for all travellers.  You can read some of our tips here on what to look out for in our feature Choosing the best travel insurance policy.   
As the Telegraph concludes: "Insurance is too important to be sold through tick-boxes at the same time as people are already trying to grapple with an online flight booking system."
 
It might be worth checking out whether ERV's dedicated 'winter sports insurance' suits your family. FamilySkiNews have a special discount on their policies for our readers. Simply click here and quote the 10% discount code: FAMILYSKI10.
Other related stories:
Choosing the best travel insurance policy