New speed skiing champion on the 'flying kilometre'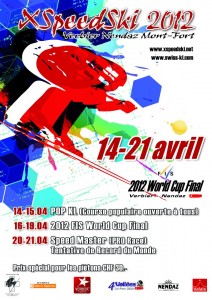 The Speed Ski World Cup officially ended today in Verbier, with Austrian Klaus Schrottshammer crowned this year's fastest skier. 
However, the racing was cut short due to bad weather.  Ironically, last year it was cancelled in Verbier due to lack of snow.  This year they had too much!  Nonetheless, the racers were able to complete one run on the slopes of the resort's notorious Mont Fort mountain on Wednesday. 
Speed skiing is the fastest non-motorised land sport.  It involves hurtling down a mountain as quickly as possible on a pair of skis very long, thin skis (2.4m with a maximum width of just 10cm), while your speed is clocked through special timing gates at the fastest part of the run.  The course is 1km long – hence its nickname "the flying kilometre".  The first 400 metres are used to gain speed, and your ultimate speed is measured over the next 100 metres.  The rest of the course is purely for skiers to slow down!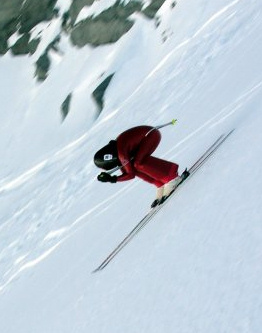 Although the event is open to amateurs as well as seasoned speed skiers, you do need peak fitness, faultless schussing technique, the correct gear and, above all, nerves of steel.   After all, this is possibly the ultimate adrenalin rush on skis – accelerating faster than a Formula One car, and travelling at breakneck speeds nudging 200kph. 
Only five people have achieved speeds in excess of 200kph.  The current world record is a staggering 251.4kph, held by Italian Simone Origone.  This year's champion, Schrottshammer, clocked 192kph.  Having removed his racing garb, he went on to claim his Xspeed Ski trophy in Lederhosen!