Happy New Year!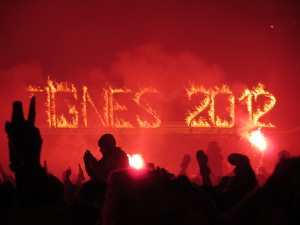 FamilySkiNews.com are in Tignes for New Year, staying at Crystal's Riders' Lodge.  Last night's party was quite a spectacle with 10,000+ people dancing in the main square of Tignes-le-Lac to the beat of renowned DJs. 
Tignes is gaining in stature as one of the places to be for irs renowned New Year's dance party, which this year culminated in a breathtaking firework display against the snowy backdrop of mountains newly coated with over 1 metre of powder snow.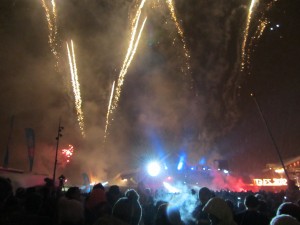 Now, somewhat weary the morning after the night before (!), we are nonetheless dying to get out into the white stuff today with our own dedicated Rider's Lodge Ski Guru and to doing some filming with him in the fun parks.  Check back later in the week for another report.