What a difference a day makes in the mountains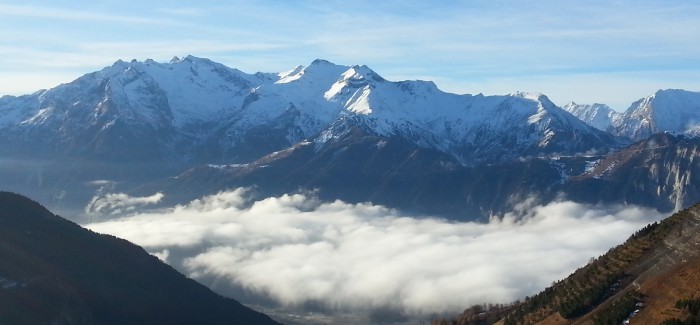 Alpe d'Huez: We've just arrived in resort to find remarkably little snow for the time of year (27 December), and astonishingly warm temperatures for the season.  It's hard to believe it's nearly New Year, one of the busiest weeks of the year, and peak season yet the mountains are brown! 
Higher up, the snow's crunchy where it's melting during the day then freezing by night.  There was definitely no need for those snow chains climbing up the infamous 21 hairpin ascent from Bourg d'Oisans in the valley below! 
Many of the lifts are closed.  in fact just 32 or the 132 lifts are in operation.  The resort is offering a 20% discount on lift passes.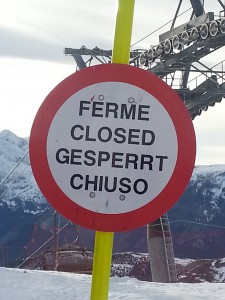 Here's the resort on New Year's Day 2016.  People are picnicking beside the main Les Marmottes run:
Update: We've been skiing here for 4 days now and the resort is doing a tremendous job in keeping as many pistes open as possible (especially those linking the two main ski sides – up Les Marmottes to the Sarenne glacier and up the Troncon cablecar side above Quartier Cognet).  The runs which are open are icy, rocky and crowded but the dramatically-above-average temperatures and bluebird skies make up for it, especially on the sun terrace of the centrally-placed La Folie Douce!  It feels like we're skiing in late April.  There are still just 32 lifts open though, and no snow park.  Simply not enough snow!
Update: But then, thankfully, the weather changed…. overnight!
Here's the 'before' image:
Then…
Within a few minutes there was little visibility:
Then, the very next day, there was blazing sunshine and fresh new snow…all in the space of a couple of days in early January… yippee!:
Here's the infamous La Sarenne run – reputedly the longest 'black' piste in the world (as we reported in another story HERE) before the snow came:
and after:
In just a couple of days, the resort had gone from this: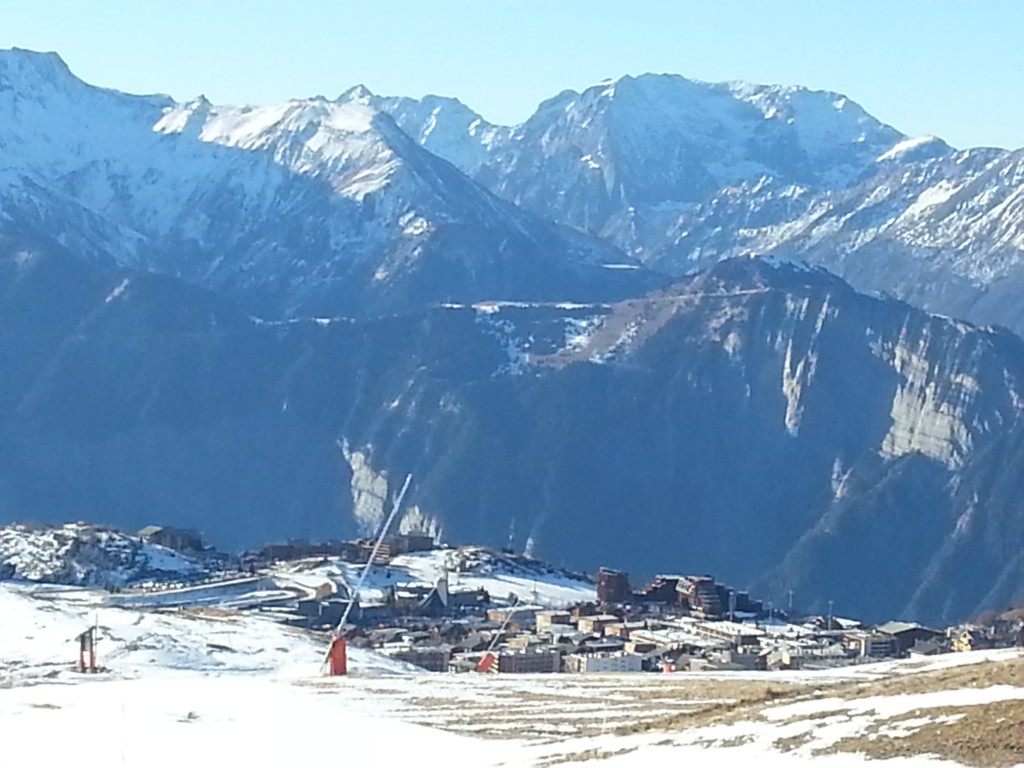 … to this: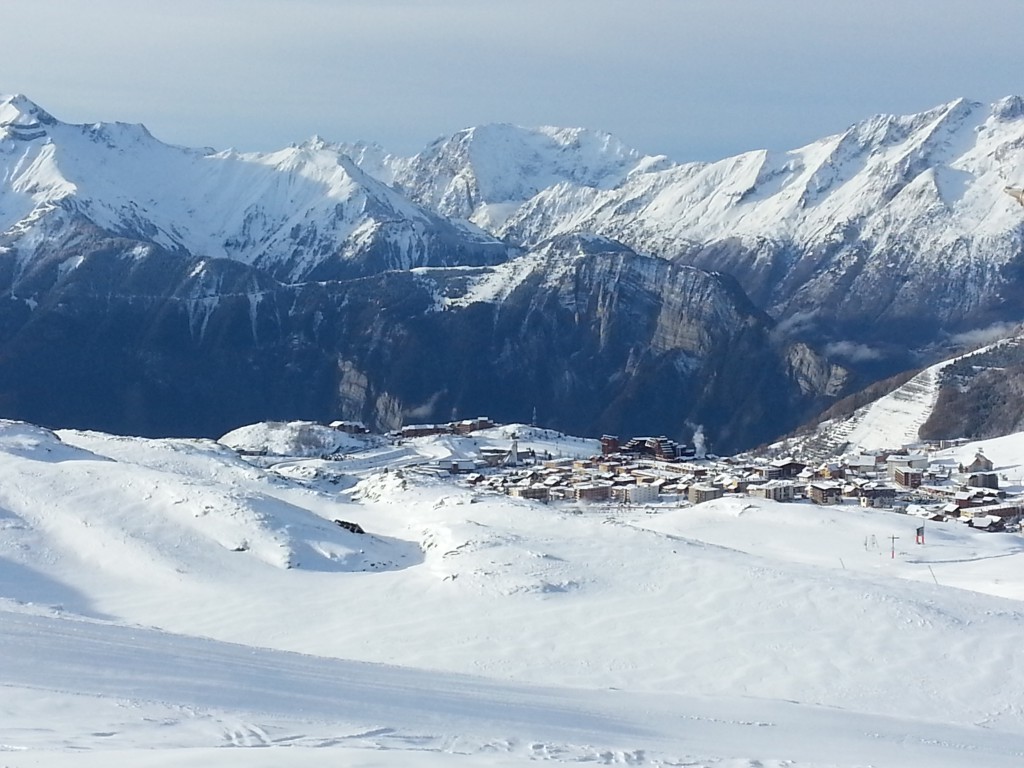 All good stories have a happy ending. Thank you for a great week, Alpe d'Huez! 🙂