The Mont-Blanc Ultra Trail starts today in Chamonix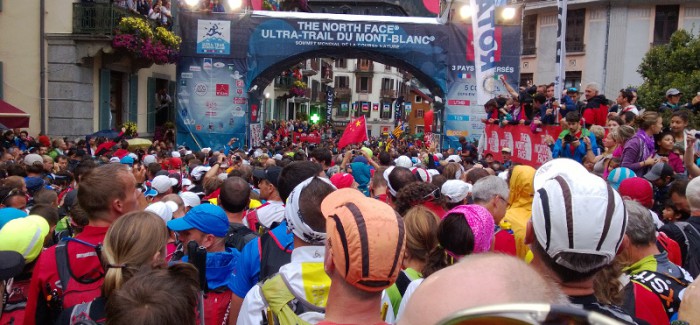 The Ultra-Trail du Mont-Blanc 2015 starts in the French town of Chamonix at 5.30pm today.  It is the ultimate mountain team endurance race, taking in 7 valleys, 71 glaciers, 400 summits as thousands of runners from around the globe participate on the trails and high paths of the Mont-Blanc massif.
It typically takes around 142 hours to complete the loop, over the course of five races.  No wonder it's the Alps' biggest trail running event of the summer.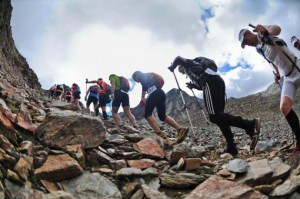 The first race, which takes place today, is the Petite Trotte à Léon.  Don't be fooled by the name though: it's the ultimate endurance  test, with teams of two or three covering around 300km and an ascent of 26,000m between the start and the finish – it's certainly more than just a 'little trot'!
You can follow the racing, which runs from 24-30 August, on www.ultratrailmb.com, plus televised highlights on www.ultratrail.tv.
[Images courtesy of chamonix.net and sportdimontagna.com]