Celebrity Skier: James Blunt's favourite resorts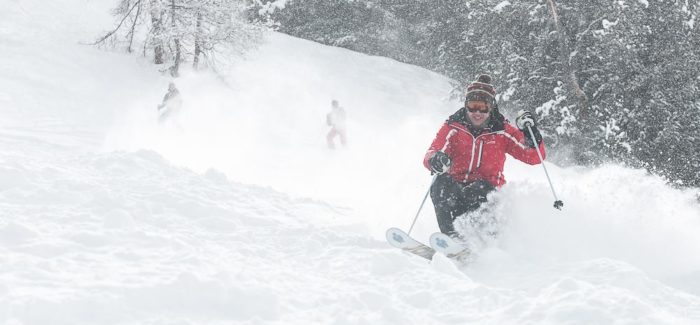 James Blunt has been a keen skier all his life.  His first experience on skis was in the Troodos Mountains in Cyprus when he was a small child. He was living there at the time because his dad was in the Armed Forces, and there are military bases on the island.
When he was young, his family would always go skiing in winter.  They taught James and his two sisters to ski and, as the family loved skiing so much, they saved up and bought a small timeshare in the French resort of Tignes.
As James grew up, so his love of skiing grew, especially after he'd joined the army when he spent four consecutive winter seasons in the Swiss resort of Verbier, training to compete in the annual British Army Ski Championships. His speciality was Super G.
According to the paper, James says: "I really got into skiing. I was in the army ski-racing team for four winter seasons, which was exhilarating, as I'd often clock 85mph."
But is hasn't always been plain sailing for James: "I've hurt myself many times. Once, in Tignes, I was trying to do a jump, which turned into a backward somersault by mistake, and I knocked myself out."
Now James and his wife and two young children have a home in Switzerland (as well as in London and Ibiza) and sometimes have celebrity friends to stay: "Now I spend my winters in Verbier, in Switzerland. I taught Ed Sheeran to ski there, which was great fun.  He's very brave."
Verbier likes their celebrity 'local'. The resort has even named a chair lift after him – the Les Attelas chair is known as the 'James Blunt'.  The accolade comes with a free ski pass for life!
James also part-owns a slopeside restaurant, Les Vaches, at 2,730 metres, at the top of the 'James Blunt' chair – in partnership with former England rugby captain Lawrence Dallaglio and former superbike world champion Carl 'Foggy' Fogarty,