Ultimate ski goggles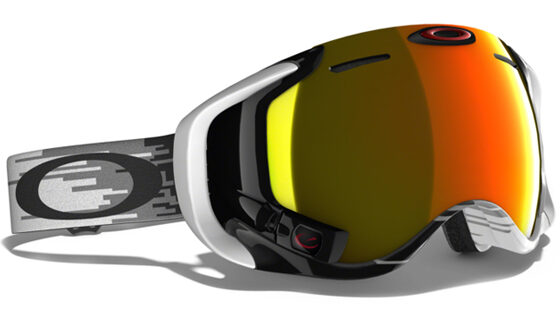 Oakley's latest goggles have to be the ultimate accessory for skiers and boarders. But they come at a price.
Oakley Airwave glasses cost a whopping £500, but they do so much more than a normal pair of goggles. Teresa Fisher investigates.
There's no denying, Oakley Airwave glasses are very snazzy and this season's must-have accessory on the slopes. Not only do they do all those things you want of a high-end goggle, but also these high-tech glasses display your speed, your location, the distance you've covered, your altitude and even how high you jump.
If that's not enough, as you whizz down the pistes, even your incoming text messages and emails are displayed on an imaginary 'screen'.
And the identity of incoming phone callers.
And your choice of music (by tapping into your iPhone or Android, using Bluetooth controlled by a wrist-mounted device).
And the piste map (with a choice of 600 worldwide resorts).
And a 'buddy' setting that allows you to track friends on the slopes.
All this data is beamed onto the surface of the goggles in a corner of the user's vision, but it appears as if on a 14-inch screen five feet away.
Based on the same principles used for fighter pilots helmets, this is the first time so-called 'heads up' technology has been available on the piste.
Clever stuff, eh?
Oh, and did I say, they cost just £500!