Skiers undeterred by Brexit
British skiers and snowboarders have not been deterred by Brexit from booking their winter holidays, according to a new survey out from the Ski Club of Great Britain.
Despite the UK's decision to leave the EU, the weakened pound against the Euro, and the ensuing economic uncertainty, the Ski Club's recent Consumer Research 2016 report claims that 65% of skiers declared that their holiday habits would remain the same over the next three years. A further 28% reckoned their snowsports activity would increase.  Just 7% reckoned their snowsporting pursuits would decrease.
These encouraging statistics have been aided by many ski tour operators pledging to keep prices the same despite the Referendum results, as we reported in an earlier story 'Post-Brexit price freeze' HERE.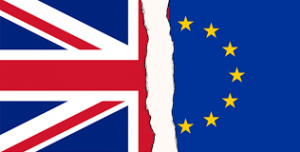 The poor pound-to-Euro exchange rate has also seen holidaymakers looking beyond the Eurozone. With reports that £1 won't even buy €1 at some airport bureaux de change, an increasing number of holidaymakers are looking beyond the Eurozone.
The poor pound-to-Euro exchange rate is driving demand for long haul destinations.  It will be interesting to see whether more Brits ski the States and Canada this coming season as a result.