Post-Brexit price freeze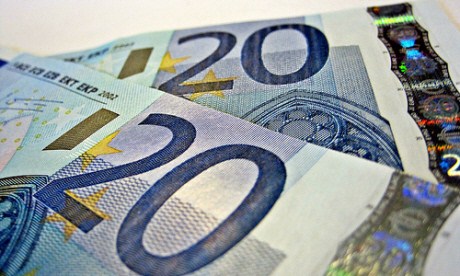 "Don't panic!" is the message from leaders in the ski industry following UK's big Brexit decision to leave the European Union on 23 June.  Many ski tour operators are freezing their holiday prices post-Brexit for the foreseeable future.
Perhaps you are one of the many skiers who are currently somewhat nervous about booking your annual family ski holiday since Brexit, especially given the fluctuating rate of sterling in the aftermath of the Referendum?
Luckily for you, many of the main ski tour operators had predicted an increase in the prices of snow-sports holidays in the event of Brexit (as we reported in an earlier story HERE). Now that it's happened, tour operators are trying to pour oil on troubled waters by reassuring holidaymakers and employees in the ski industry that they have contingency plans in place.
Fritz Joussen, CEO of the TUI Group, a German company which owns leading British tour operators Crystal Ski Holidays, Thomson and First Choice, said: "The EU without the UK is barely conceivable but we respect the democratic decision of the British people and trust the UK government will take all steps necessary to ensure economic and political stability and to ensure that British holidaymakers will not be affected by the UK's decision to leave the EU.
"TUI Group has highly professional risk management processes which have taken into consideration all possible scenarios. We are well prepared and confident that TUI Group as a truly global company will not be significantly affected by the decision. It remains to be seen how the decision will affect consumer sentiment."
Other tour operators – including Inghams, Mountain Heaven, Erna Low, Ski total, Alpine Elements, Le Ski, Crystal Ski, and family specialist Esprit Ski – have echoed his views, pledging to keep their prices the same for the foreseeable future. It seems that there is strong demand for package holidays for next winter – surprisingly, given the volatile currency markets and the unpredictable weather patterns we experiences in the 2015/16 season.
The day of the Referendum result, Mountain Heaven announced on Facebook: "Despite today's "interesting" EU news we are pleased to confirm that whatever happens to the £/€ rate we will be holding our great current prices and also still offering a 5% Brexit discount to anybody who books direct within the next 30 days. And we guarantee that there will be no surcharges imposed to anybody who has booked by the 23rd July in the event that the markets react badly to the news."
Paul Carter of Inghams said: "The price freeze should alleviate uncertainty for those who have already booked, and gives prospective customers the advantage of booking with stronger pre-referendum rates of exchange to get the most out of their holiday. We advise customers to book their holiday as soon as possible and add on any additional extras such as ski hire, tuition and ski passes to avoid future price rise caused by Brexit."
However, the Snowsport Industries of Great Britain (SIGB), the trade body for skiing and snowboarding in the UK, responded less favourably. A spokesman remarked: "The consensus amongst importers and retailers is pretty negative. Costs are likely to rise, for both imported product and in resort charges… Whatever happens, participating in snowsport in the Alps is likely to be more expensive and more complex – and anything that reduces the level of potential UK participation is bad."
Meantime, here at FamilySkiNews, we like to think that Amin Momen, MD of Momentum Ski, has it right when he says:  "Ultimately, skiers will still go skiing. What we want is good snow! The rest will sort itself out."
In fact, perhaps more people will set off to the Alps simply to get away from the political mayhem at home!…