Olympic torch breaks new underwater record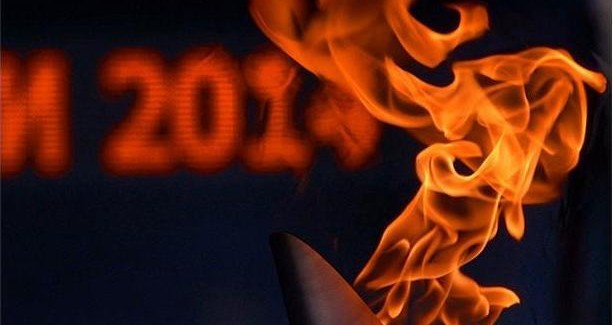 The Olympic Torch for the Sochi Winter Games in 2014 has broken yet another world record as it was taken underwater in deepest freshwater lake in the world – Lake Baikal.
The torch has already travelled aboard an icebreaker to the North Pole and been in orbit on the International Space Station.  Now, the flame was taken underwater by three divers – Aleksandr Vronsky (senior vice president of the Sochi 2014 organizing committee), professional diver Nicholay Rybachenko and TV presenter Ekaterina Andreeva.
The torch was passed between the three torch bearers at a depth of 15 metres yet, remarkably, stayed alight, due to a special burner not dissimilar to a distress flare.
The most spectacular part of the relay was undoubtedly the torch's exit from the water – by jetpack.  It shot 10 metres into the air in the hands of a fourth torchbearer, Mikhail Chuev before coming to rest safely on the lakeshore.
The 2014 Olympic Torch Relay is now continuing on its journey – the longest in the history of the Winter Olympic Games – until it reaches the opening ceremony in Sochi on 7 February next year.  Before it gets there, it will be breaking yet another record when, on 1 February, it is taken to the top of Europe's highest mountain, Mt Elbrus.