Arctic blast brings coldest temperatures in two decades
Parts of America and Canada are braced for an especially icy Arctic Blast over the next few days, with temperatures reaching already record-breaking lows.
"The coldest weather in years will be making its presence known from the Upper Midwest to the Mid-Atlantic region for the beginning of the work week," warns the US National Weather Service.
A harsh winter storm has already coated parts of Canada and north-eastern USA with up to 60cm (2ft of snow).  Now, as thousands of flights are cancelled, a state of emergency has been declared in some states, with numerous schools closed and people advised to stay in their homes for their own safety.
The states of Ohio, South Dakota and Illinois are expected to be worst hit.  Tennessee and Kentucky are expecting several inches of snow, and record-breakingly low temperatures are anticipated.  Tennessee and Kentucky are forecast to receive several inches of snow, and sub-zero temperatures are expected to reach as far south as Texas and central Florida.
According to forecasters, temperatures in the north and central US could feel as low as -51C (-60F) with the effect of wind chill.
Ontario has already clocked -40C (-40F); in parts of Montana, the mercury sank to -53C (-63F), and Minnesota recorded -48C (-56F) with wind chill.
To give you an idea just how cold it is, click on this link HERE to a CNN news report from Minneapolis: a reporter throws boiling hot water into the air and it turns immediately to snow!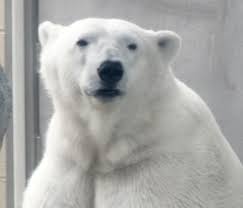 Considerably further south, Kansas City registered -22C (-8F) yesterday, the coldest since the record of -25C (-13F), which was set in 1912).
At Chicago's Lincoln Park Zoo, it was so cold that even the penguins and Anana, the lone polar bear, were kept indoors!  According to zoo spokeswoman Sharon Dewar: "Few of us are accustomed to this cold."
She continued: "In the wild, they would seasonally eat seals and fatten themselves up with that blubber…..  [zookeepers] don't feed them seals or fatten them up."
To give you an idea of just how cold this weather spell is, here's a list of the 'world's coldest temperatures' according to the BBC and the World Meteorological Organization:
Antarctica: -89.2C (-128.5F) recorded on 21 Jul 1983 at Vostok
N America: -63.0C (-81.4F) recorded on 3 Feb 1947 in Yukon Territory, Canada
Europe: -58.1C (-72.6F) recorded on 31 Dec 1978 in Ust 'Schugor, Russia
South America: -32.8C (-27F) recorded on 1 June 1907 in Sarmiento, Argentina
Africa: -23.9C (-11F) recorded on 11 Feb 1935 in Ifrane, Morocco
Australia: -23C (-9.4F) recorded on 29 Jun 1994 in Charlotte Pass, New South Wales